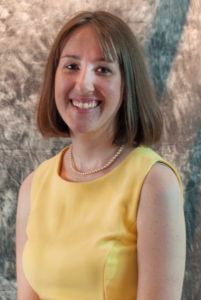 There is always something new to learn about something old – even if it's the Civil War.
Rebecca Bush, Curator of History and Exhibitions Manager at The Columbus Museum, will join a prestigious group of scholars at a National Endowment for the Humanities Summer Institute in New York City to discuss new ways to interpret the Civil War's era of visual media.
"Visual Culture of the American Civil War and Its Aftermath" is the topic of the two-week institute, which will take place July 9 through July 20 at the City University of New York. The institute will feature a variety of media, such as fine arts, photography, cartoons, maps, and monuments from the period.
Bush was one of 25 selected to attend and will be discussing the topic with leading experts in the field to bring up-to-date interpretative methods back to The Museum.
"[The topic] ties into what we're doing here," Bush explained, "and fits in with our desire to diversify the storytelling of our art and history collections for national and local visitors."
Bush, who has been with The Museum since 2011, will also take the opportunity to research some topics close to home. Her research project includes delving deeper into the past of "Blind Tom" Wiggins, an African American musical prodigy from Columbus who spent the later part of his life in New York and New Jersey. Bush is also taking a day trip to Nyack, where American writer and Columbus native Carson McCullers lived for some time before her death in 1967.