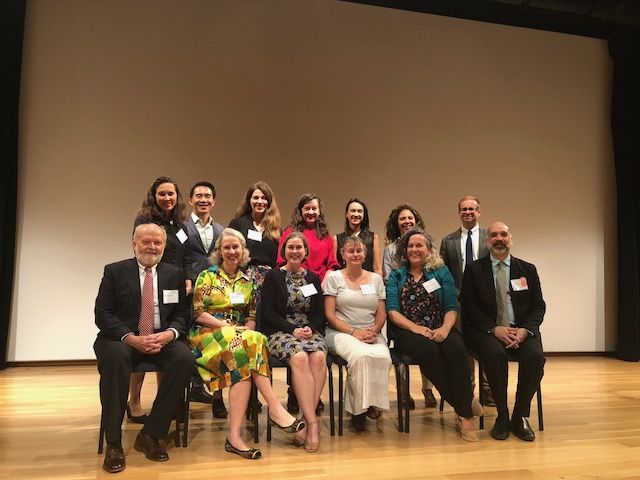 One of The Columbus Museum's own was invited to join a panel of scholars at The Smithsonian National Portrait Gallery's 50th-anniversary conference late last month.
Jonathan Frederick Walz, Ph.D., Curator of American Art and Director of Curatorial Affairs, spoke at the September conference held in Washington, D.C. Walz presented " "Side Eye: Early Twentieth-Century American Portraiture on the Periphery."
"I was honored to be among a select group of scholars invited to speak at a two-day conference to celebrate the museum's anniversary," Walz said. "My talk discussed portrayals that avoid the use of the human face to communicate ideas about identity, character, and personality. Believe it or not, the National Portrait Gallery has several examples in its permanent collection, like this one."
The conference was based on the book "Beyond the Face: New Perspectives of Portraiture" by Wendy Wick Reaves.
All of the conference talks will soon be posted on Youtube, so stay tuned!