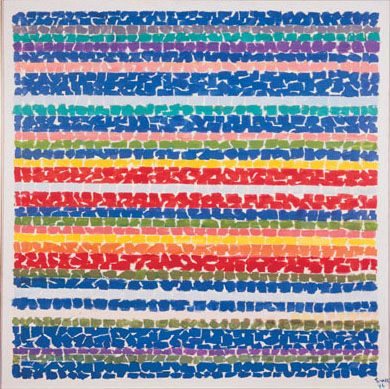 Henry Luce Foundation and National Endowment for the Arts Grants Awarded for Alma Thomas Exhibition
Columbus, Ga. (Jan. 15, 2020) — A $200,000 grant from the Henry Luce Foundation and a $65,000 Art Works grant from the National Endowment for the Arts will support the upcoming exhibition Alma W. Thomas: Everything is Beautiful.
Scheduled to open in July 2021, the traveling show is co-organized by the Chrysler Museum of Art and The Columbus Museum in Georgia and includes stops at The Phillips Collection in Washington, D.C. and The Frist Art Museum in Nashville, Tenn. before closing at The Columbus Museum in 2022.
"The Columbus Museum is so excited that the Luce Foundation and the National Endowment for the Arts have recognized the importance of the upcoming exhibition we're co-organizing with The Chrysler Museum about the life and work of Alma Thomas," said Marianne Richter, Director of The Columbus Museum.
Read statement from the Chrysler Museum.