A Serendipitous Discovery for the Museum Collection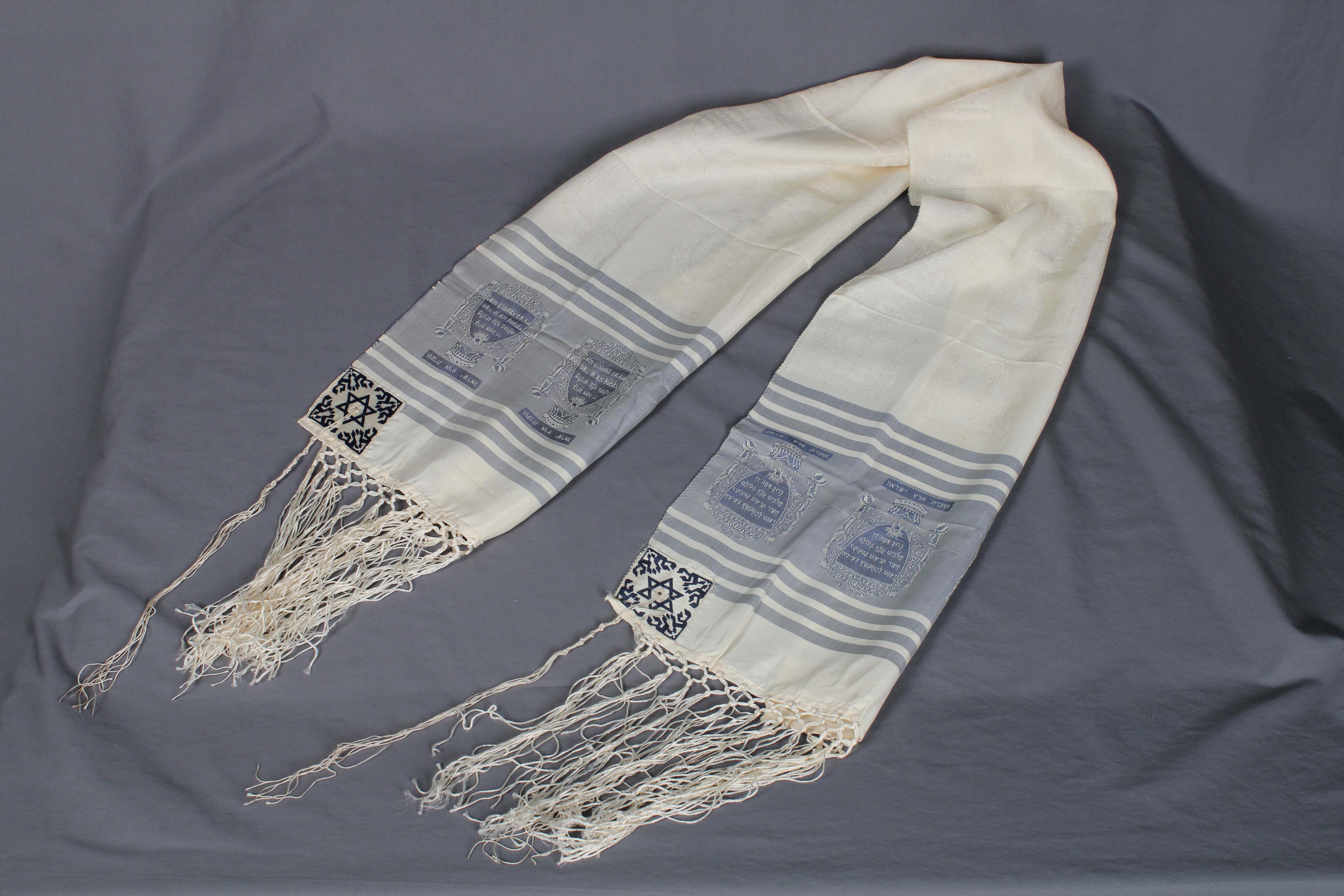 Museum collections come together in a variety of ways. Sometimes through donations. Other times through auctions and acquisitions.  But how do curators learn about the artwork and objects they acquire in their collections? Sometimes it is by sheer chance.
Recently, our Curator of History and Exhibitions Manager Rebecca Bush had the opportunity to collaborate with Dr. Lea Weik from the Braunschweigisches Landesmuseum in Brunswick, Germany.
The prayer shawl in question was first featured at The Columbus Museum (TCM) in our 2014 exhibition Shalom Y'All: The Valley's Jewish Heritage. Dr. Weik found the shawl through the exhibit page on the TCM website. Dr. Weik contacted TCM because the shawl so closely resembles one in the collection of the Braunschweigisches Landesmuseum.  In search of more history on the shawl, she reached out to the Curatorial Department and eventually came in contact with Bush. 
Dr. Weik told Bush that she came across a prayer shawl in the TCM collection that was very similar to a prayer shawl in her own museum's collection. She asked Bush if TCM has more information about the object.
"As the woven inscription above the blessing in the cartouche says it was produced in Eretz, Israel," Dr. Weik noted.
Bush responded that the Museum knew very little about the object.
"It was donated to the [M]useum in 1968," Bush said, "by Miriam E. Arenowitch (1903-1971). She was married to Theodore Arenowitch (1899-1973), who operated a wholesale dry goods business in Columbus. The Arenowitches belonged to Temple Israel, founded in 1854 by Jews of German ancestry, instead of Shearith Israel Synagogue, founded in 1891 by Columbus Jews of Russian and Eastern European descent."

After more conversation, the TCM team was not only able to help Dr. Weik with her own prayer shawl, but the staff also learned more about the prayer shawl in its own collection as well. Dr. Weik shared some fascinating information with Bush about the design of the prayer shawl. She found in her own research that the "shawl apparently was designed by Chaim Avner in 1929 in Palestine and the factory Talitnia (still owned by the Avner family) still uses this pattern for prayer shawls." Source
TCM's curatorial staff is grateful to Dr. Weiz and the Braunschweigisches Landesmuseum for the information shared and the opportunity to collaborate internationally about the collection.