SIGHT SOUND #1: Dale Chihuly x Ólafur Arnalds
By Ben French, Curatorial Assistant
What is the difference between art and music? Where do the two overlap?
SIGHT_SOUND is a new series that connects visual art and music. In each pairing, curatorial assistant Ben French matches up a piece of visual art from The Columbus Museum's permanent collection with a piece of music to explore the similarities and differences between the two forms of expression. Follow along on the blog, check out our YouTube playlist, and use #sightsound to experience the Museum in a new way.
Boat Installation by Dale Chihuly is one of the Museum's most well-known objects, but not everyone knows the story behind it. In June 1995, Chihuly was creating temporary glass installations along the Nuutajärvi River in Finland. After tossing some of his sculptures into the waters to allow them to float downstream, he saw local children intercepting the objects, carrying them away in their small rowboats. The boat and the boisterous cargo of energetic shapes, sizes, and colors of Boat Installation are Chihuly's attempt at recreating that humorous and unexpected experience.
In the world of contemporary music, there are few bands that bring up feelings of play and nostalgia quite like Sigur Rós. The Icelandic band's lead singer Ólafur Arnalds has begun a solo project in recent years that continues to elicit feelings of joy and liveliness. In Arnalds' song "ekki hugsa," lilting layers of piano, cello, synthesizers, and voices accumulate, leading us to a height of feeling that manages to balance joy with the bittersweet sensation of nostalgic memory that Chihuly might have felt while creating his sculpture. The song's music video also embraces these ideas of childlike play and spontaneity. In it, a group of dancers—most of whom are children—perform a dance that matches the rising and falling dynamics of the song. The overall effect of this pair of creations is one of exuberant delight and nuanced bliss.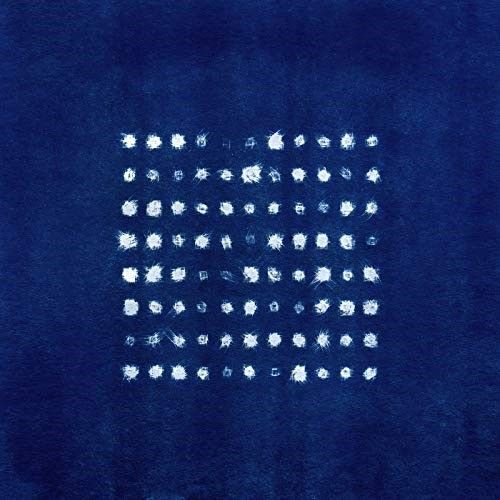 LISTEN to Ólafur Arnalds: "ekki hugsa" (2018) 
When viewed in person at the Museum, even more parallels arise between the glass sculpture, its creative origin, and Arnald's song. Light bounces off of each individual piece of Boat Installation, casting strokes of light and shadow across the back wall of the space that begin to mimic the ripples and currents of a river. The various shapes of each glass object recall the tones and timbres of the various musical instruments in "ekki hugsa." Long spear-like shapes align with bowed cellos, curling strings of glass find companionship with the dancing synthesizers, and fragile protuberances feel akin to the tinkling piano. Altogether, these two works manage to find an intricate, delicate balance between energetic layering and imaginative composition to craft dazzling displays of playfulness.