The Laughing Eye: Humor in American Photography
BY BEN FRENCH
Note: Please advise imagery appearing in this article may contain some nudity and/or adult content. May not be suitable for underage readers.
Art museums often conjure up images of seriousness: quiet white rooms, do-not-touch signs, stanchions. But what happens when art lets loose?
Humor has probably been a part of the visual arts ever since humans started to create art. We can see it in works from Ancient Egypt on temple walls and even in their religion. Ancient Egyptians had a god of humor, a fat, bearded dwarf named Bes of laughable ugliness. Scribes also got in on the action, creating scenes of animals engaged in humorous behaviors like playing games or leading servants. These would set the precedent for later iconic works of art that still grace homes, dive bars, and museum collections today.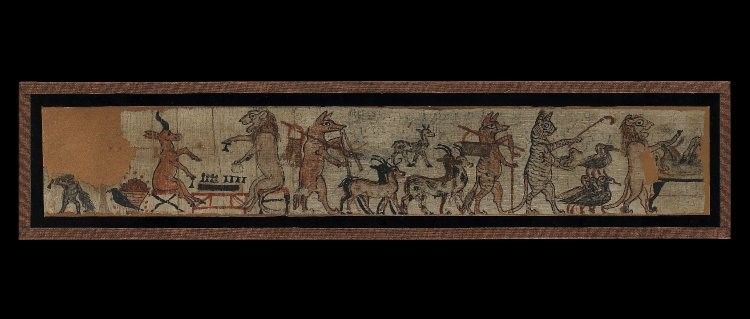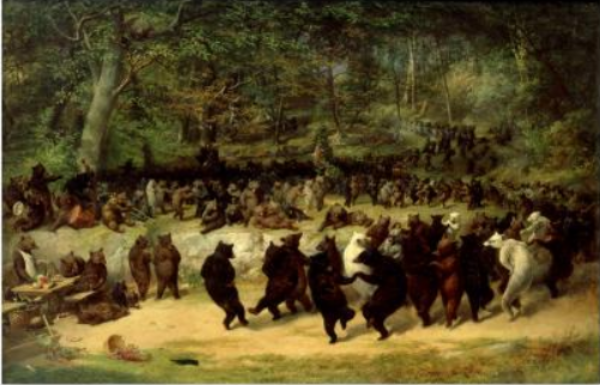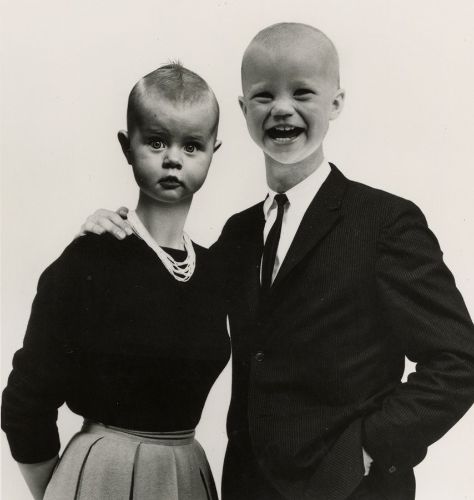 Looking through the collections archive of The Columbus Museum, one can find the work of three exceptionably funny photographers: Alfred Gescheidt, Mark Chester, and Arthur Rothstein.
Alfred Gescheidt was an American photographer from Queens, New York. After attending an arts high school, being drafted into the U.S. Navy, and studying at the University of New Mexico, Gescheidt returned to New York City to work as a photojournalist. His work began to shift to photomontage soon after, as he began to manipulate his photographs to create comic and uncannily realistic scenes, all before the advent of Photoshop. These photomontages would go on to make him famous in the photography industry, eliciting laughs from the general public in publications like Life magazine.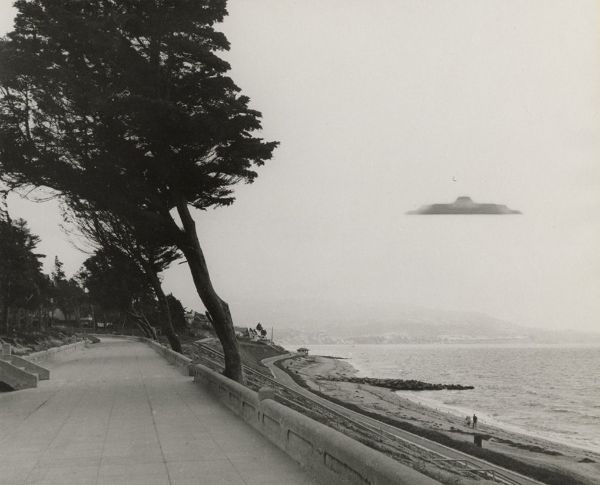 Arthur Rothstein arrived at his comical images after his work with the Farm Security Administration. Rothstein served as the first staff photographer for the administration, spending his time from 1935 to 1940 making some 80,000 images. His goal with the FSA was to depict the plight of farmers during the Dust Bowl to Americans living outside the Great Plains. One image of a farmer and his two sons in Oklahoma became the face of the Dust Bowl era.
The photographer's work eventually shifted to scenes of oddities. Rothstein photographed a wide range of subjects, from P.T. Barnum's circuses to members of 4-H Clubs in the Midwest. Much like Gescheidt, Rothstein's background in photojournalism gave him a keen eye for the unusual, the striking, and the joyous.  
Mark Chester has been a professional photographer since 1972. He had one of his first photography jobs working as an intern for The Steven Allen Show, photographing guests of the show from behind the filming camera operators. He then began working at ASCAP (American Society of Composers, Authors, and Publishers), where he would become Director of Photography. This work led to plenty of funny of moments in and of itself. Chester was once quoted as saying, "Often I spoke with concerned pet owners who mistakenly called the wrong number to report mistreatment to dogs or cats." The artist undoubtedly carried this everyday comedy, among others, into his photographic work, focusing often on peculiar and unique subjects.
Overall, when art cuts loose, it doesn't just offer us a laugh. In fact, comedy gives us yet another a way of accessing the intentions of any given artist. Gescheidt became "the Charlie Chaplin of the camera" because he managed to create work that invited viewers to look more closely at life, to take notice of the humorous and moving details of our surroundings. Rothstein's images are deeply engaged with the humanity of his subjects, offering empathy and a return to childlike curiosity. Chester's time serving in the Peace Corps before his photography career shaped his desire to focus his lens on "things that have touched [him] in some emotional, intellectual, and whimsical way."
With this in mind, humor can be one of the artist's greatest assets when paired with empathy. Whether we're looking humanity straight in the face or noticing its pants have been pulled down around its ankles, we can recognize our ability to connect with one another through humor and art.