All About Food: Local Culinary History + Farm to Table(aux) 2019
By Liliana Harrell
As a Georgia peach, born and raised, Southern cuisine has been a part of my life from the moment I could say "fiddle-dee-dee." From holidays to birthday celebrations, Southerners are known for extravagant and bountiful spreads of home cooked food, resulting in days' worth of leftovers. When it comes to eating out, we expect no less in our dining experiences. As the birthplace of Coca-Cola and the headquarters of AFLAC, Columbus, Georgia, is not only known for its historic industrial base in textile and its unusual amount of fountains, but also for its rich culinary history. Perhaps most famous is the Scrambled Dog.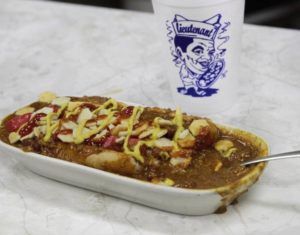 Originating in 1908 and offering a twist on the standard chili cheese dog, this culinary creation consists of bite-sized pieces of hot dog, mixed with chili, onions, pickles, cheese, and oysters crackers, all surrounded by a hot dog bun. Though the recipe was created by Firm Roberts, an almost forgotten name, it is notably known for being served at Dinglewood Pharmacy by a gentleman known simply as "Lieutenant," who perfected the chili in the iconic dish. Though he never served in the Army, residents of Columbus viewed him with the same respect as an officer.  Lieutenant Stevens, a beloved figure of Wynnton Road, sadly passed away earlier this year at the age of 87. In 1944, Lieutenant first started at Dinglewood as a part-time employee who worked evenings after school as a delivery boy. He quickly became the face of both the Scrambled Dog and the pharmacy itself. His employer and close friend, Terry Hurley, owner and chief pharmacist of Dinglewood Pharmacy for over forty years, owns the oldest dining establishment in town, with his pharmacy being one of the few locally-owned shops left in Columbus.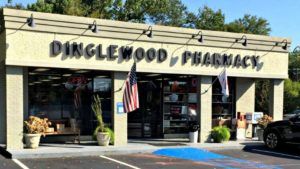 Columbusites, known for their sentimentality and nostalgia, take pleasure in their city's history, and proudly maintain the memory of notable people, places, and things. Columbus native and local artist, Bo Bartlett did just that. In his painting, A Moment in Dinglewood, Bartlett invites viewers to enter the world of other diners at Dinglewood Pharmacy, without even having to step into the beloved establishment. One can almost smell the overflowing pot of chili and anticipate the coolness of the marble countertop as they sit to be waited on.  An American realist with a modern vision, Bartlett's paintings capture the heart of America and its people, depicting the beauty of everyday life. Like many of his other works, A Moment in Dinglewood celebrates the "underlying epic nature of the commonplace."[1]
[1] Tom Butler, excerpt from the book Bo Bartlett, Heartland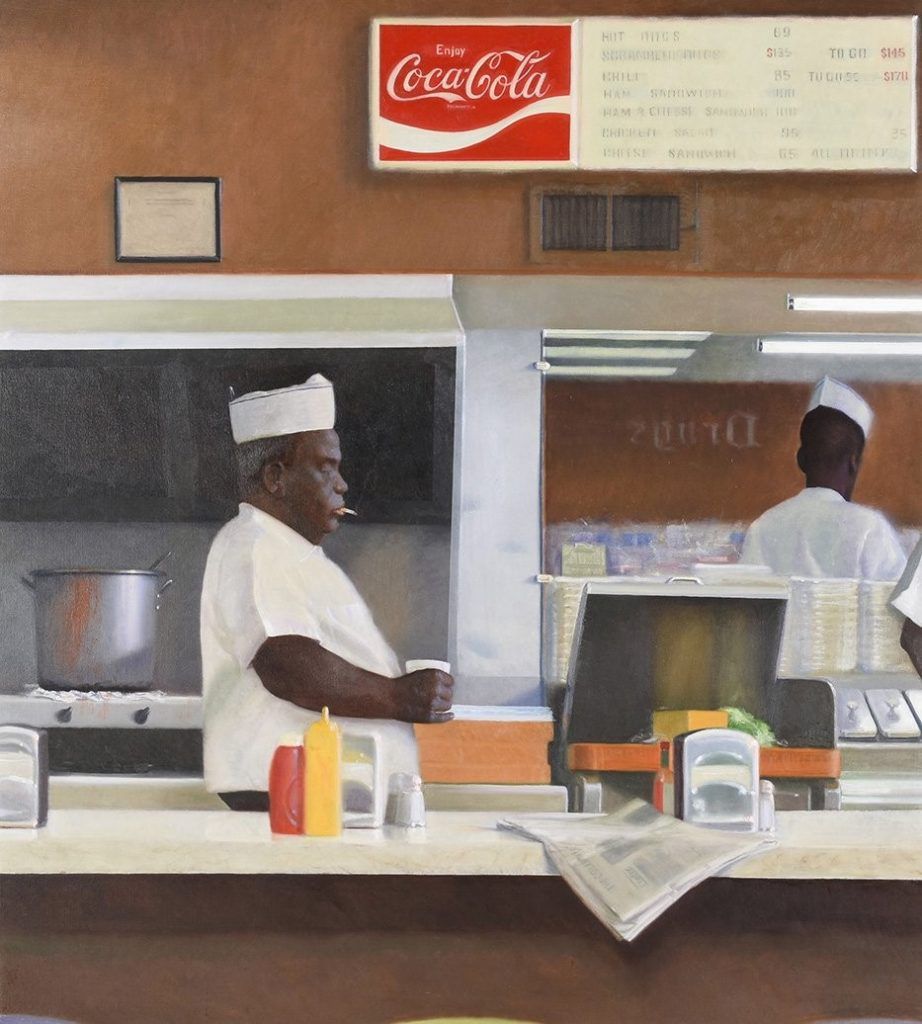 The Columbus Museum is pleased to announce the recent acquisition of the Dinglewood Pharmacy chili pot used by Lieutenant Stevens into its history collection. Hurley stated that this pot was known to be in use in 1954, and though it may not be the original, it is "the oldest we [Dinglewood] have held in our keeping." Having the chili pot and Bartlett's painting, the Museum has the opportunity for creative installations to stimulate conversation and sensory memories for visitors across generational and demographic divides.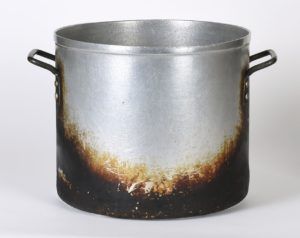 We at The Columbus Museum are self-proclaimed foodies, who appreciate all of the culinary delicacies surrounding us. We love any opportunity to partake in events that involve delicious food, which is why we are excited to invite you to join us for our annual fundraiser, Farm to Table(aux)! Bringing together art and food lovers alike, guests will enjoy an evening of farm-to-table ingredients creating fresh and seasonal dishes while experiencing art and history literally brought to life through tableau vivants representing the Museum's collection. There will even be a tribute to Lieutenant and his legendary Scrambled Dog. All proceeds from the event benefit the Museum's exhibitions and educational programs. With Lieutenant and his Scrambled Dog forever in the heart of our community, local chefs are paving new paths continuing to keep Columbus on the map of Georgia's top list of fine-dining destinations.