Behind the Scenes: Tips and Tricks on Managing Collection Items and Exhibitions
Throughout the year, the Museum show cases a variety of works of art and history artifacts from our collection like photos, drawings, lithographs, and quilts. Some items displayed are even on loan from other Museums and institutions. In order to preserve the art and artifacts displayed, our Collections team handles items from our collections and exhibitions with special care.
Check out the tricks and tips our collections team has shared to help us preserve our collection below.
1. Processing Images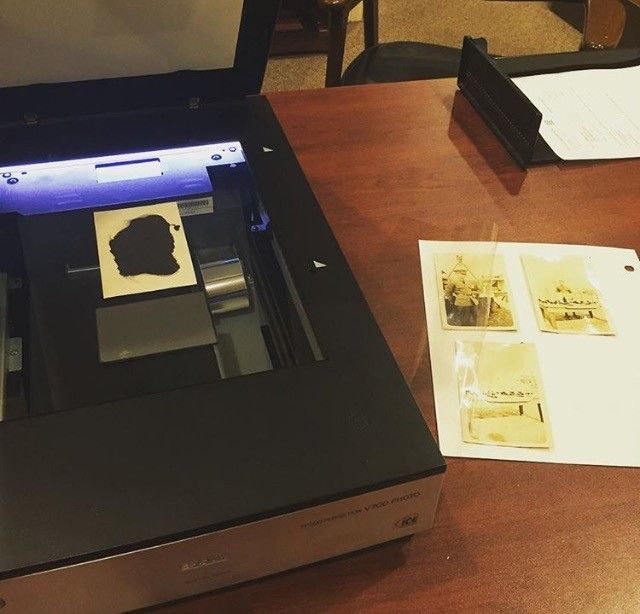 Did you know a few of our photographs in our collection date back to the early 1800s? By scanning them, we produce digital images that can be used rather than the actual photograph, prolonging the life of the photograph.
2. Storing Textiles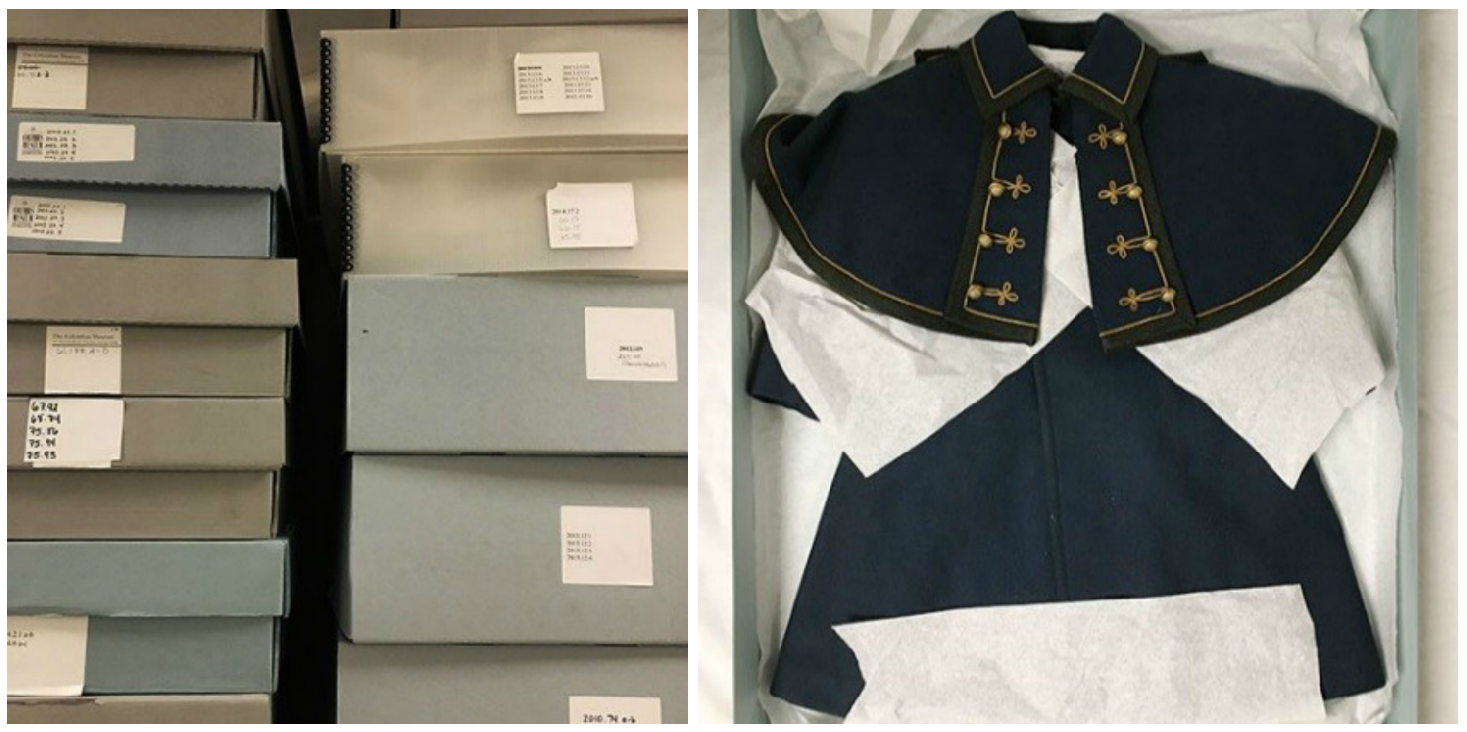 Most of The Columbus Museum's textile storage consists of stacks of boxes. Within each box are carefully folded garments padded with acid-free tissue paper. The padding prevents folds and even provides a protective layer between different materials.
3. Designing Exhibitions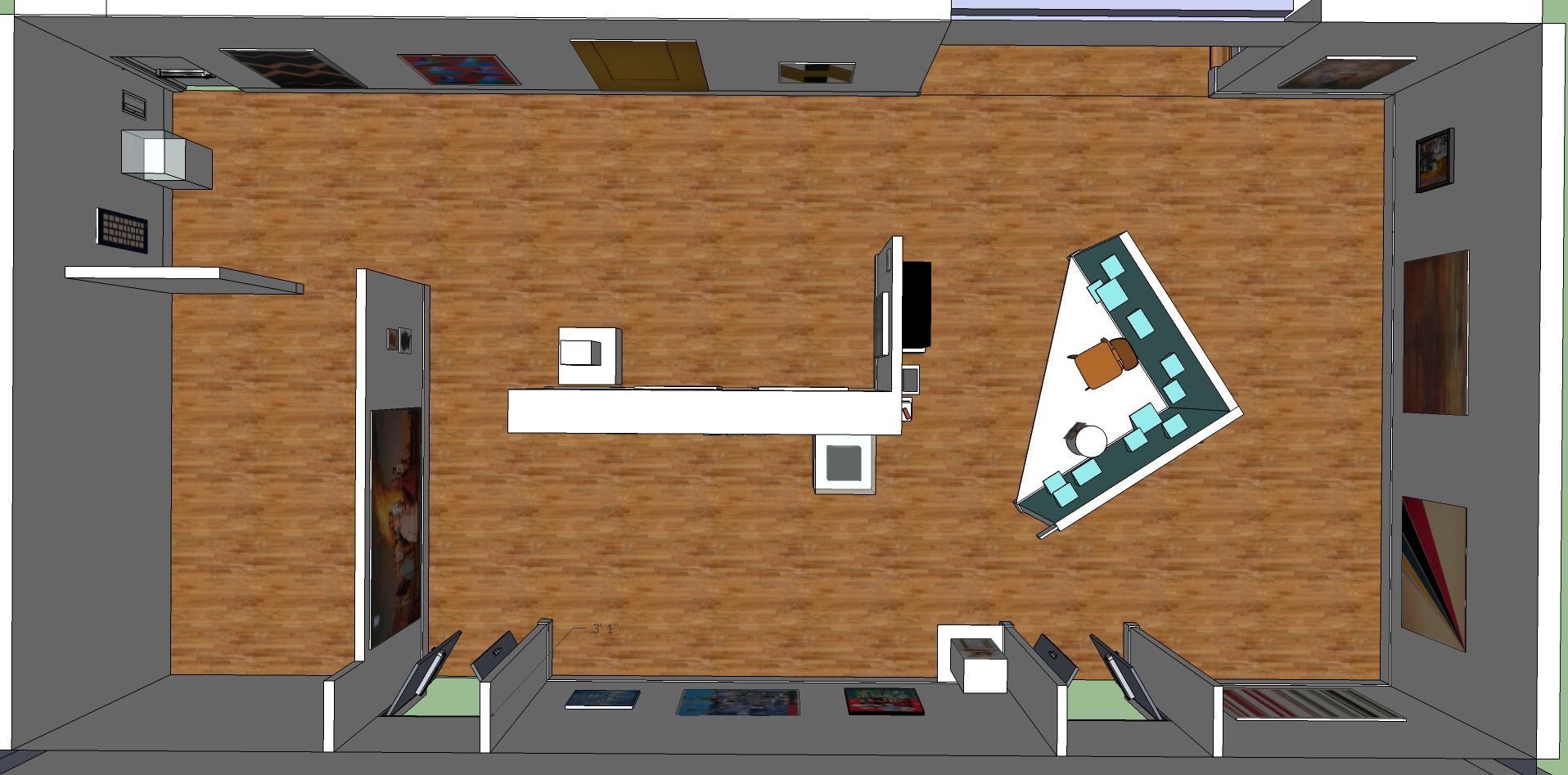 Months of planning and prep work go into creating new exhibits. A major part of that planning is the design of the show. This graphic of our Shorter-Leebern Gallery rehang was completed after brainstorming sessions with curators, and discussions about logistics and object safety with collections management.
4. Displaying Quilts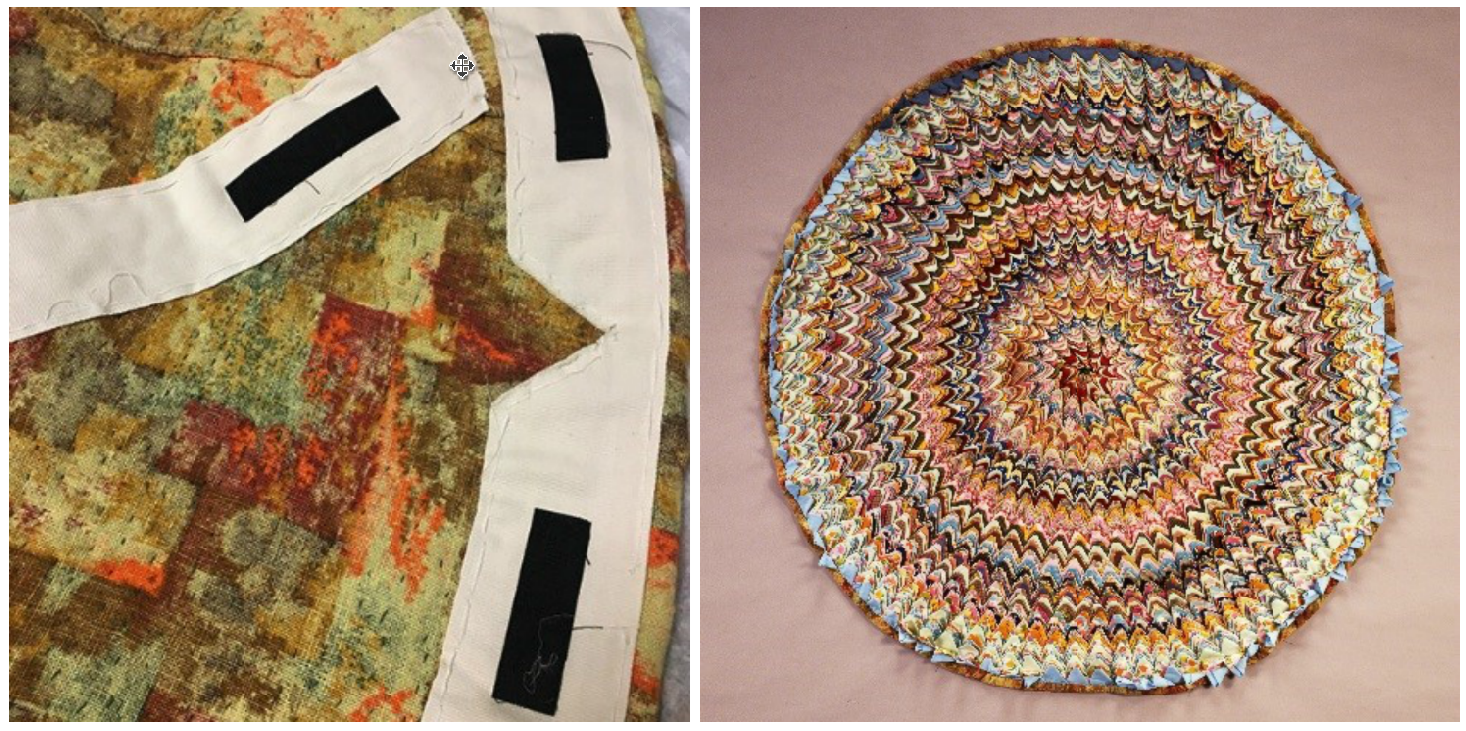 Quilts can be some of the heaviest, largest, and most fragile objects that we display. To safely hang them, we apply Velcro to the back of the quilt and to a custom frame. This distributes the weight so that the intricate stitching and delicate fabric stays intact.
5. Barcoding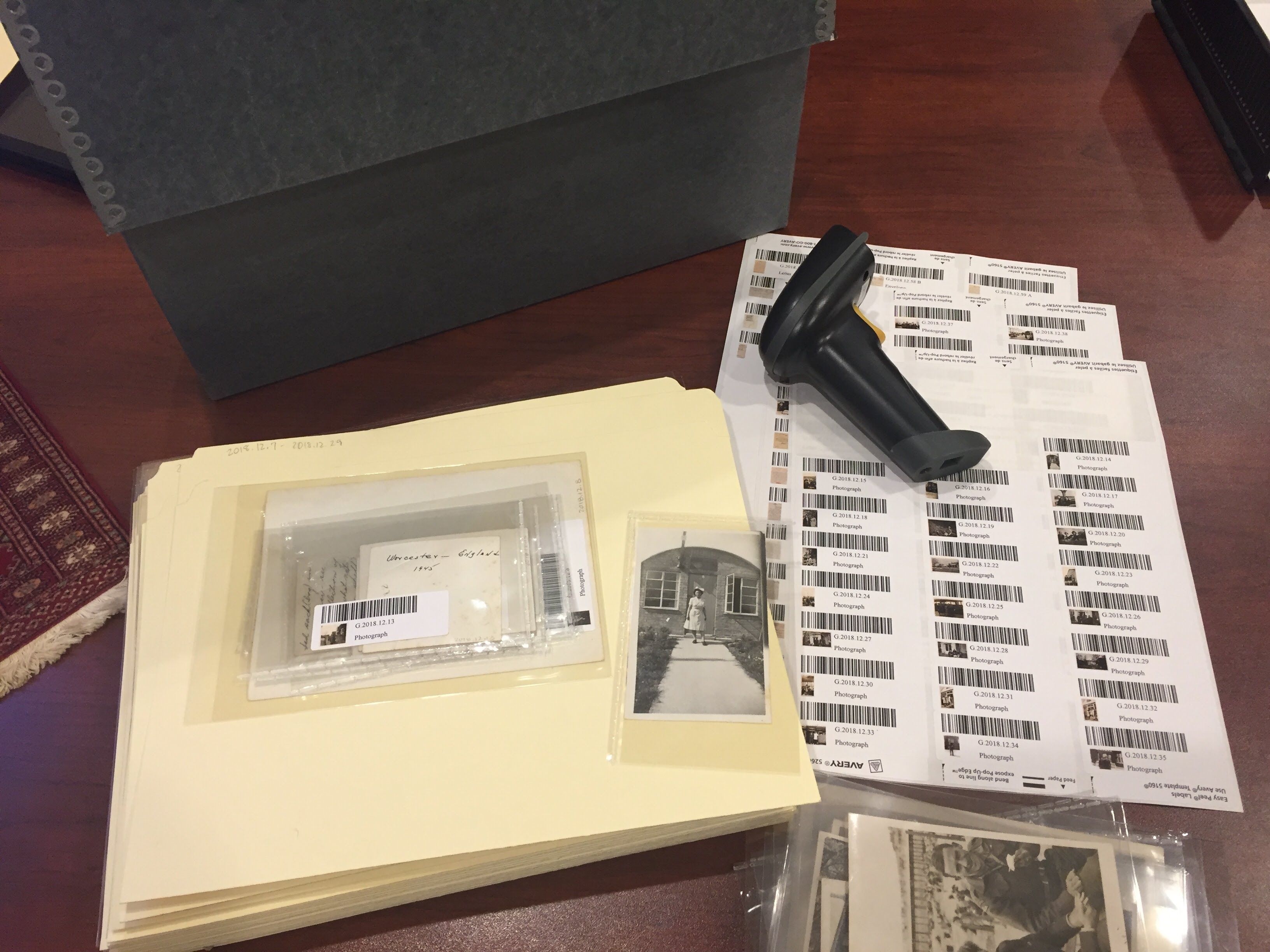 Keeping track of a museum collection is a big job but we're making it a little easier. Our collections managers use barcode scanners so they can quickly scan an object's tag and immediately update our database with its location. Once the initial barcode tagging is complete, inventory will be a breeze!
Click this link to search our entire permanent collection
6. Receiving Items on Loan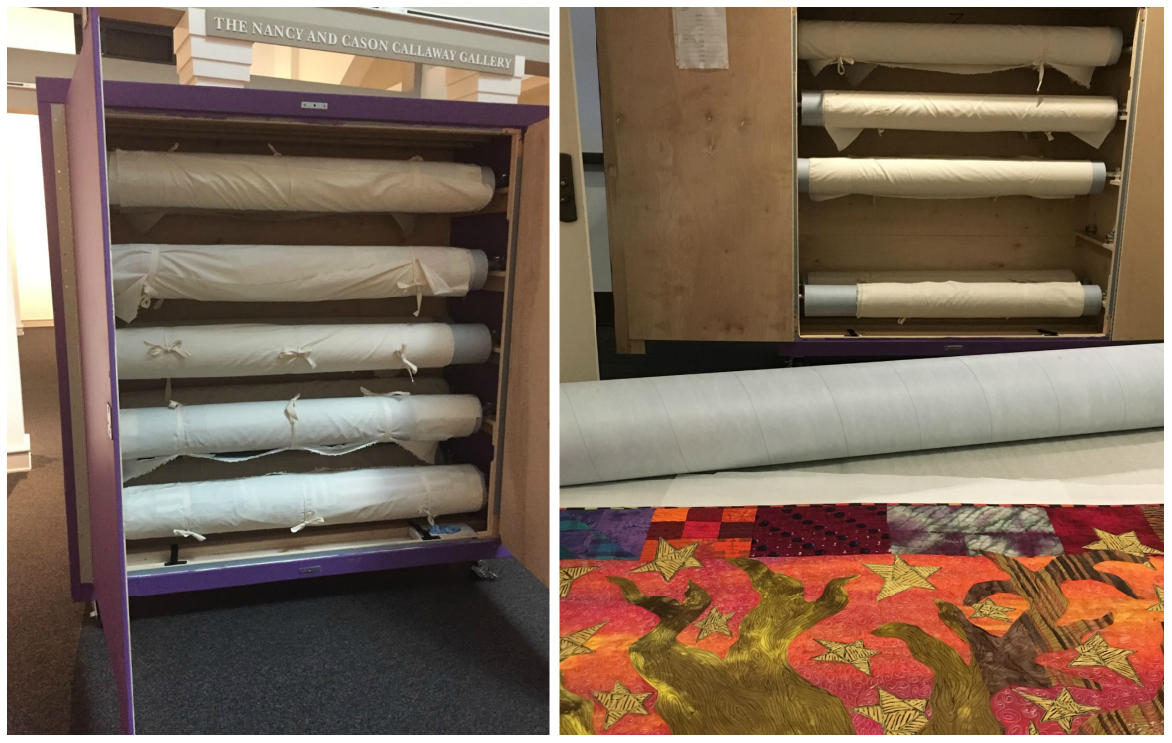 Have you ever wondered how exhibits get to us? Check out the crates that our past exhibition "And Still We Rise" arrived in. Our collections managers were pretty thrilled with how organized they were.
Click here to learn more about the "And Still We Rise" exhibition
7. Rolling Textiles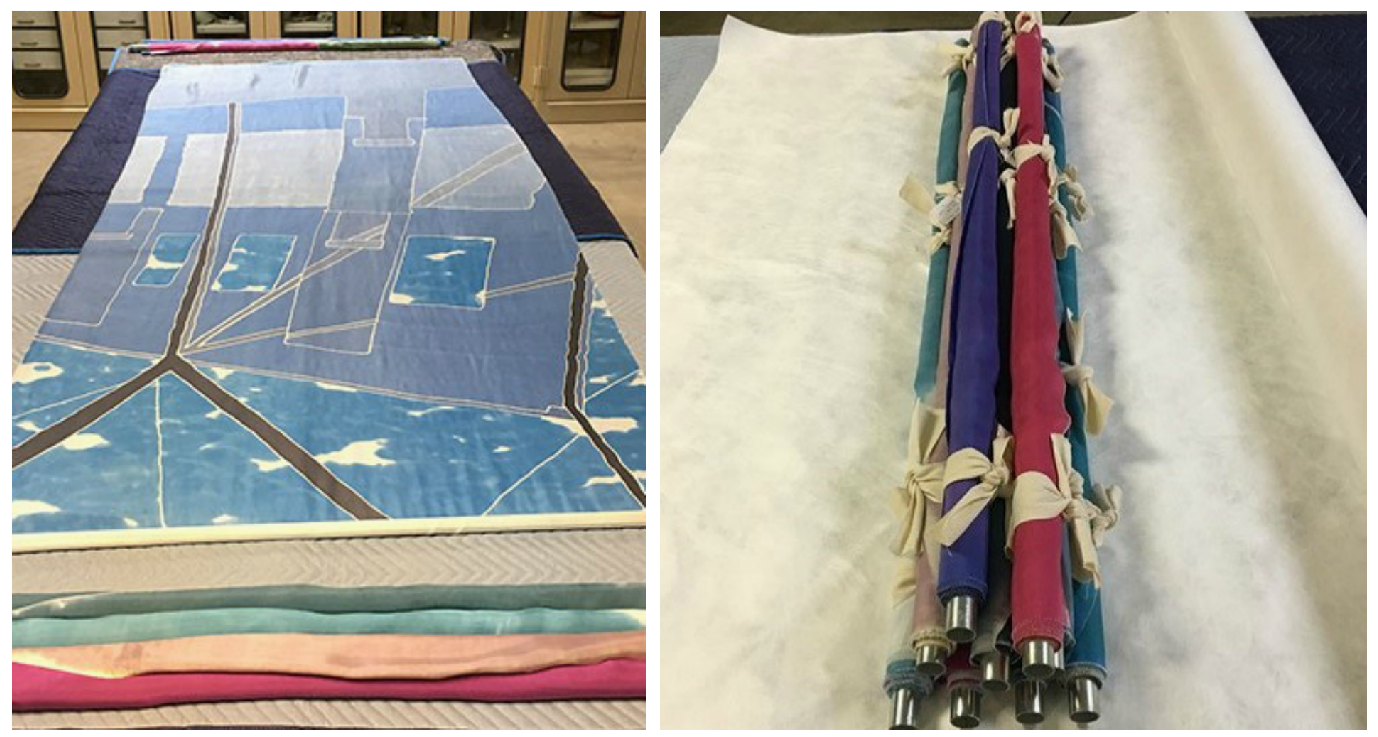 How do we roll at The Columbus Museum? With archival tubing and acid free tissue of course! Some of our flat textiles get rolled, rather than folded, to prevent harmful creasing and preserve the integrity of the original material.