Yoga at the Museum - Beginner Series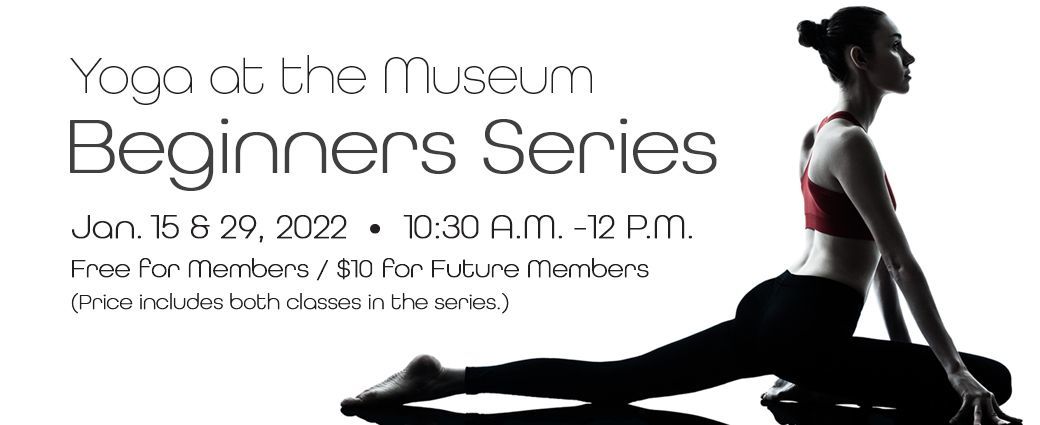 *This is the second class of the January Yoga at the Museum Series.*
Registration required. Visit the first class page to register.
Interested in trying yoga but don't know what to expect? This two-part class series is the perfect place to begin! You will learn about the origins of yoga, different yoga styles, and common poses while taking part in vinyasa-style yoga practice. Each class section will also include a short mindfulness-focused gallery experience in the galleries. Some yoga mats are available on a first-come, first serve basis or you can bring your own.