A Closer Look: Goggans Quilts Pt. 2 With Cathy Fussell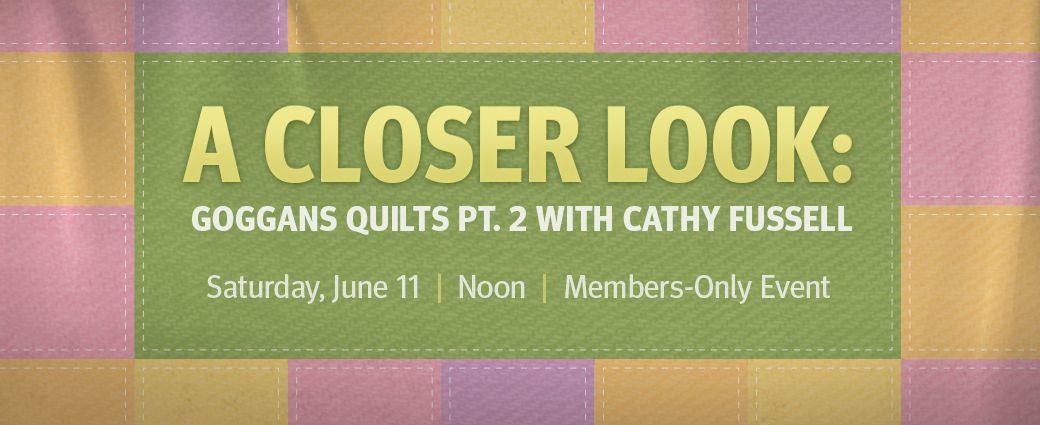 Join us at The Columbus Museum as Cathy Fussell, local professional quilter, and Rebecca Bush, Curator of History at The Columbus Museum, take us on a deeper dive into the "Quilts from the Collection of Paul M. Goggans, Part 2" exhibition currently on view at the Museum. Rebecca will provide key background and history behind the family and the quilts while Cathy will share her insights and observations about the practice of quilting in this thought-provoking program. Light refreshments will be provided.
This is a members-only event— please visit our website or call the number below to become a member or renew your membership today!