CANCELLED: Pop-Up Art! at The Columbus Museum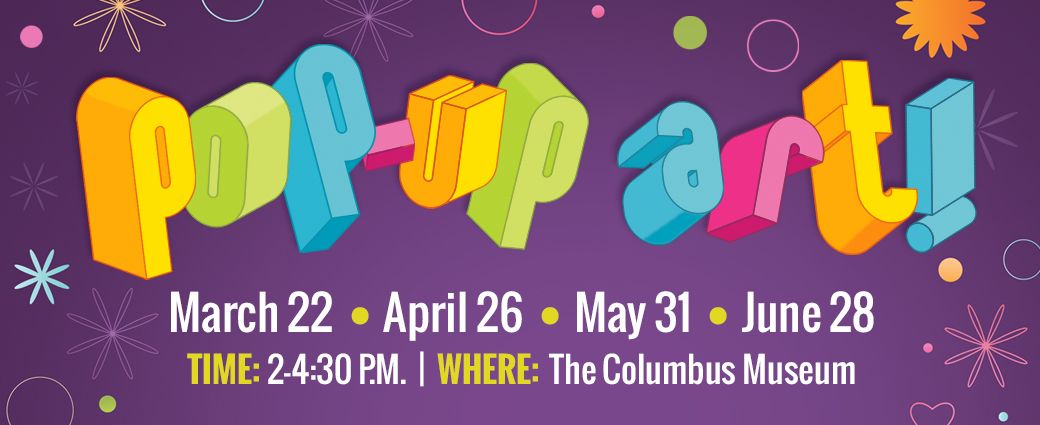 Share a hands-on art-making experience inspired by an object in the Museum's collection and exhibitions while exploring the Museum at a leisurely pace. Free and open to all ages.
Contact Kennan Ducey, Community Outreach Coordinator at kducey@columbusmuseum.com or 706-748-2562 ext. 6540 for more information.