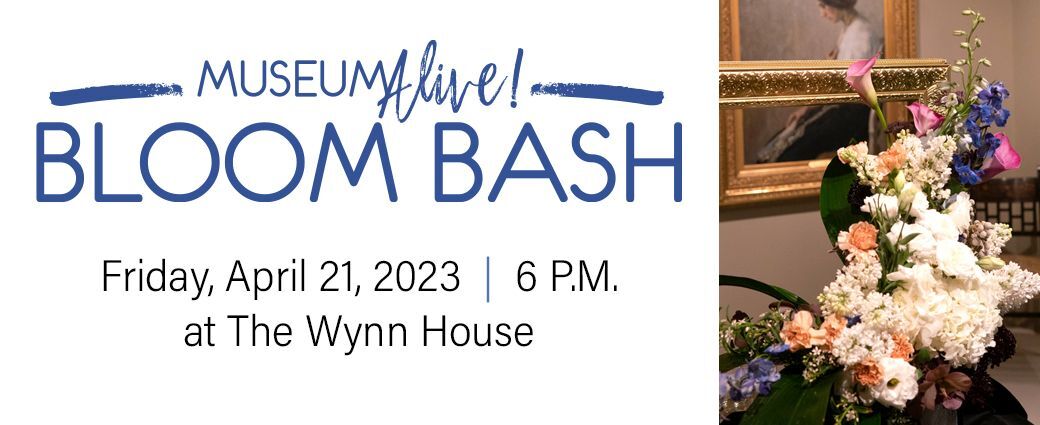 Join us for a festive evening of food, flowers, and live music by NBC's The Voice singer Tanner Fussell. Take a tour of floral sculptures created by talented, local floral designers, artists, and special guests, based on their interpretation of art and historic objects from the Museum and Wynn House collections. Guests will vote for their favorite floral design and the winner will be announced during the party.
Tickets: $125 per person
This event is the kickoff of our 2nd Annual Museum Alive! fundraiser in celebration of The Columbus Museum on tour! We're inviting all of our supporters and members of the community to partake in the festivities to experience unique installations of art and flowers, to try your hand at floral arranging, and to raise a toast to the continued success of The Columbus Museum. A variety of original works by local and regional artists will be available for purchase during both events.