Virtual Girl Scout Day: Cadette Comic Artist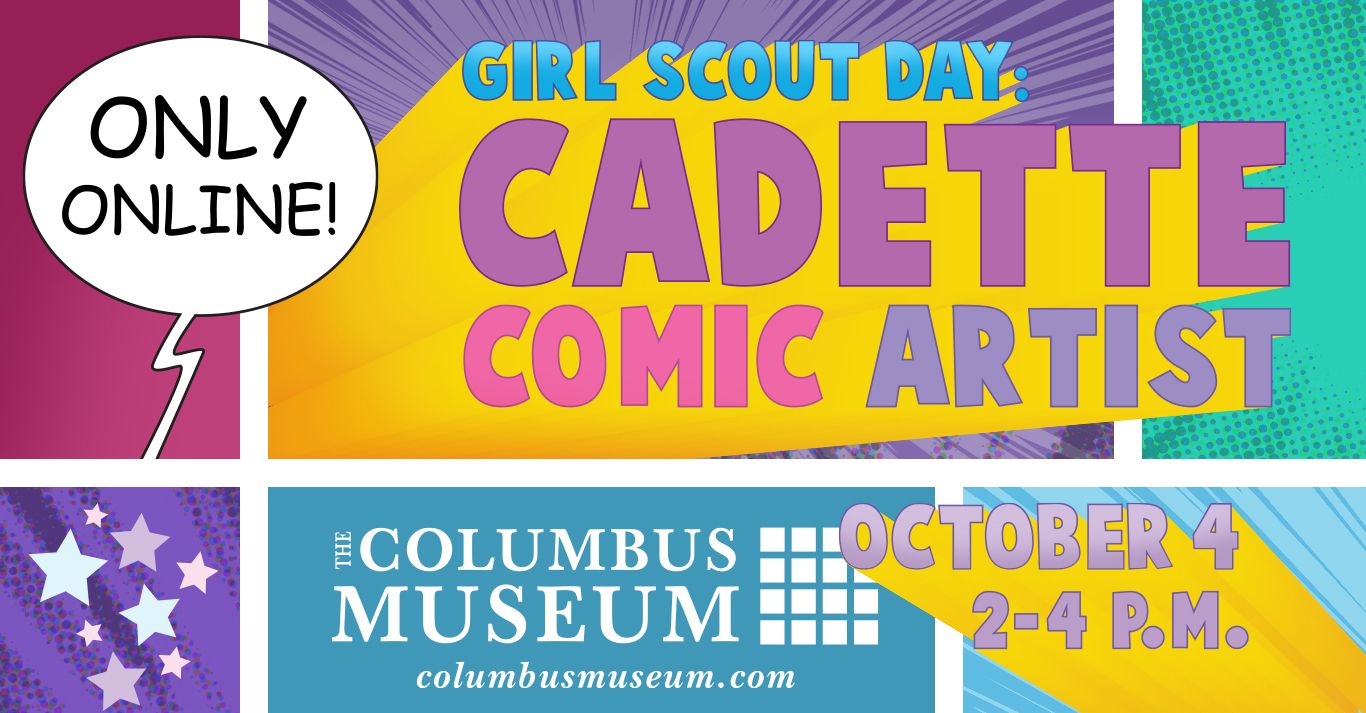 Cadettes, join us for an afternoon of comic creating! Cadettes will learn about the art comic books and explore the Museum's collection while fulfilling requirements to earn their Comic Artist Badge. Art packets with supplies for five activities will be available for pick-up at The Columbus Museum. Participants will also receive a comic book to keep their inspiration in action for making new comic masterpieces! Space is limited, so sign up today! Registration closes Sept. 30th.
Cost: $8
Note: Badges are not included in the supply packet. You may purchase them in conjunction with this event at www.gshg.org.