Alma Woodsey Thomas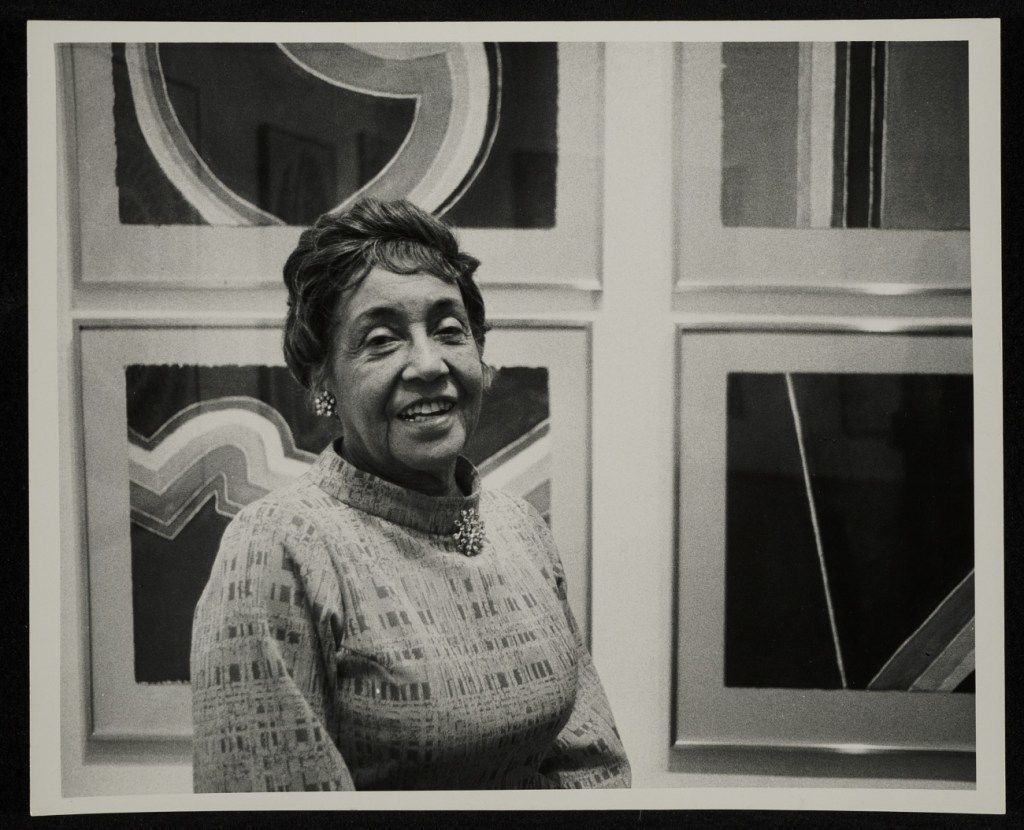 Born in Columbus, Georgia in 1891, Alma Woodsey Thomas relocated to Washington, D.C. with her family in 1907. After high school, Thomas received teacher certification; she then worked at a settlement house in Delaware for six years. In 1921, she returned to the nation's capital to attend Howard University; she was the school's first art department graduate in 1924. In January 1925, Thomas began a 35-year-long career at Shaw Junior High School. During this interval she received a master's degree in art education from Columbia University Teachers College (1934), produced multiple marionette shows (1934–1938); participated in an afterhours artist-run atelier and helped found the city's first Black owned-and-run gallery space (1940s); and pursued further art and art history training at American University at night and on the weekends (1952–1957). In 1965, the Howard University Art Gallery offered her a one-person exhibition; she rose to the occasion, developing what became her signature abstract style of patterned brushmarks.
Thomas garnered national attention in 1972 when she became the first Black woman to mount a solo show at the Whitney Museum of American Art. She subsequently maintained an ambitious exhibition schedule including participation in the State Department's Art in Embassies program. In a single year—1976—Thomas saw more than a dozen significant canvases acquired by prestigious museums—a remarkable accomplishment few living painters could claim then or now.
She passed away in 1978 at the age of 86.