Lucy Kacir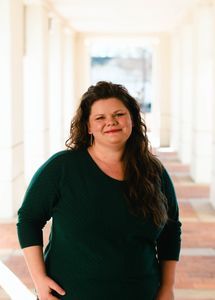 Lucy loves creating programs that engage and surprise visitors of all ages. Her favorite thing about museum education is hearing visitors share their thoughts and opinions about an object that they have connected with.
Title: Director of Education and Engagement
Year Hired: 2019
Previous Experience: Speed Art Museum, Youth and Family Programs Manager; Ten years teaching experience in preschool classrooms.
Education: B.F.A. in Photography & Imaging from New York University, M.A. in Museum Education from The University of Texas at Austin.
Email: lkacir@columbusmuseum.com
Phone: 706-748-2562 ext. 6500