What We Do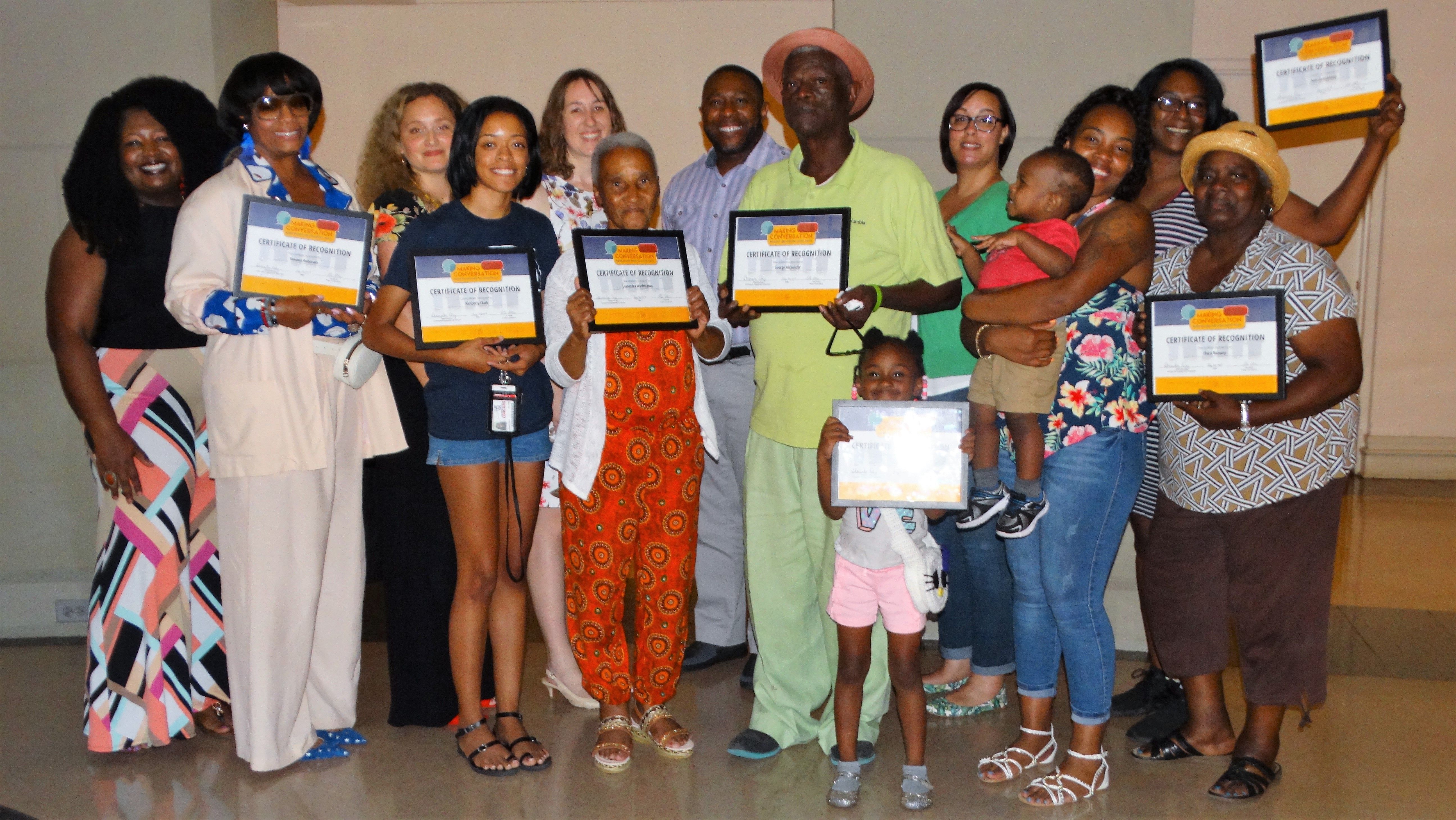 Making Conversation involved four phases:
Oral history interviews
Oral history interviews are one-on-one interviews between a project team member and a member of the Warren Williams community. These interviews capture stories of what it means to live in the Warren Williams community. These will form the basis of an exhibit at the Columbus Museum. 
Resident dinners
Resident dinners are a time for project volunteers to come together with Warren Williams residents over a meal to talk about Making Conversation. Dinners include special programming that ties into the theme of the project.
Community/collaborative art initiatives
Community art initiatives give community members an opportunity to participate in art activities hosted by The Columbus Museum.
Public art installation at Warren Williams
The public art installation will be a permanent symbol of Making Conversation. It will be inspired by residents' stories.