7+7: Established and Emerging Artists of the Chattahoochee Valley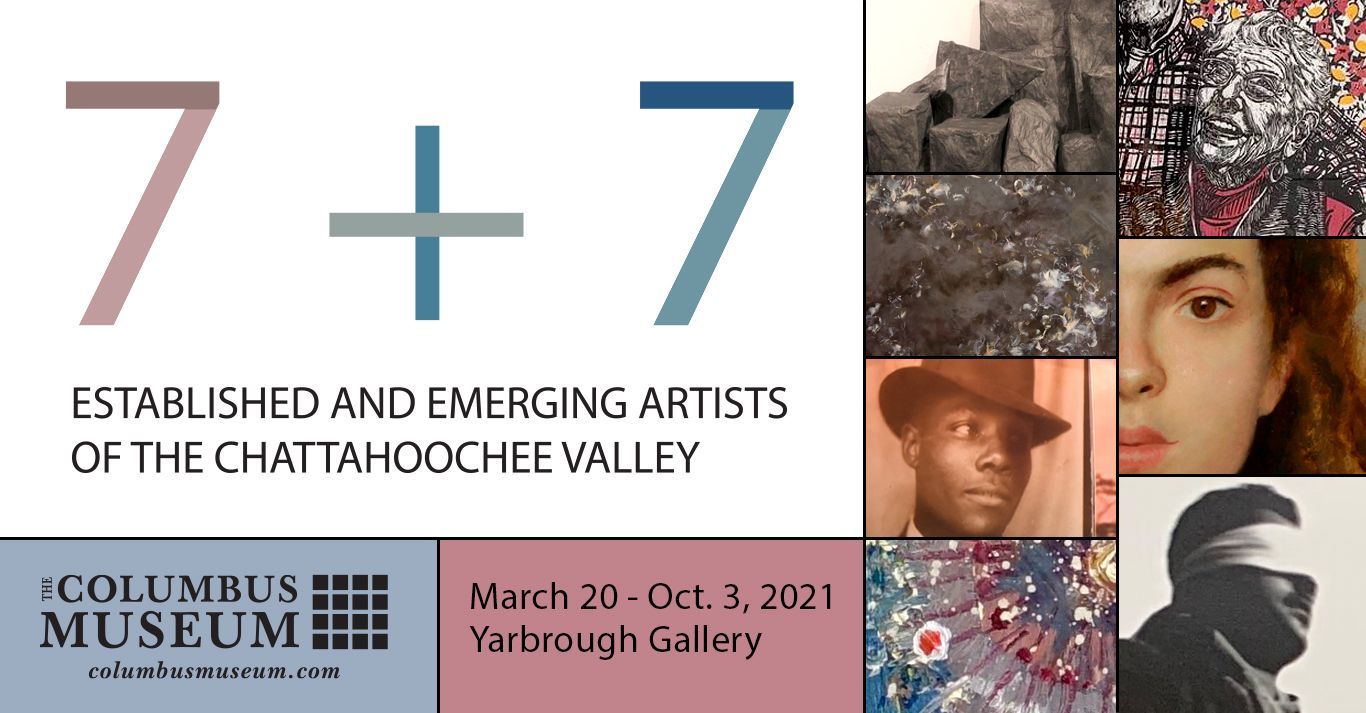 March 20 - October 3, 2021 | Yarbrough Gallery
In collaboration with Curator of American Art Jonathan Frederick Walz, Ph.D., seven established artists of the Chattahoochee Valley are each selecting an emerging artist from the region whose work they believe deserves more attention.

The installation will feature the work of each duo as well as artist statements from all involved. Displaying the submitted objects in pairs will foreground similarities and differences in style, materials, and philosophies.

Demonstrating The Columbus Museum's commitment to local talent and contemporary practice, 7 + 7 showcases objects inflected by the challenges of 2020 and gives a well-deserved boost to some of the region's up-and-coming creatives. Bo Bartlett, Najee Dorsey, Betsy Eby, Renato Ferreira, Hannah Israel, Liz Lovin, and Bruno Zupan comprise the established artist roster.
This exhibition is generously sponsored by the Landrum Fund.