Axis Among Us: World War II POW Camps in the Chattahoochee Valley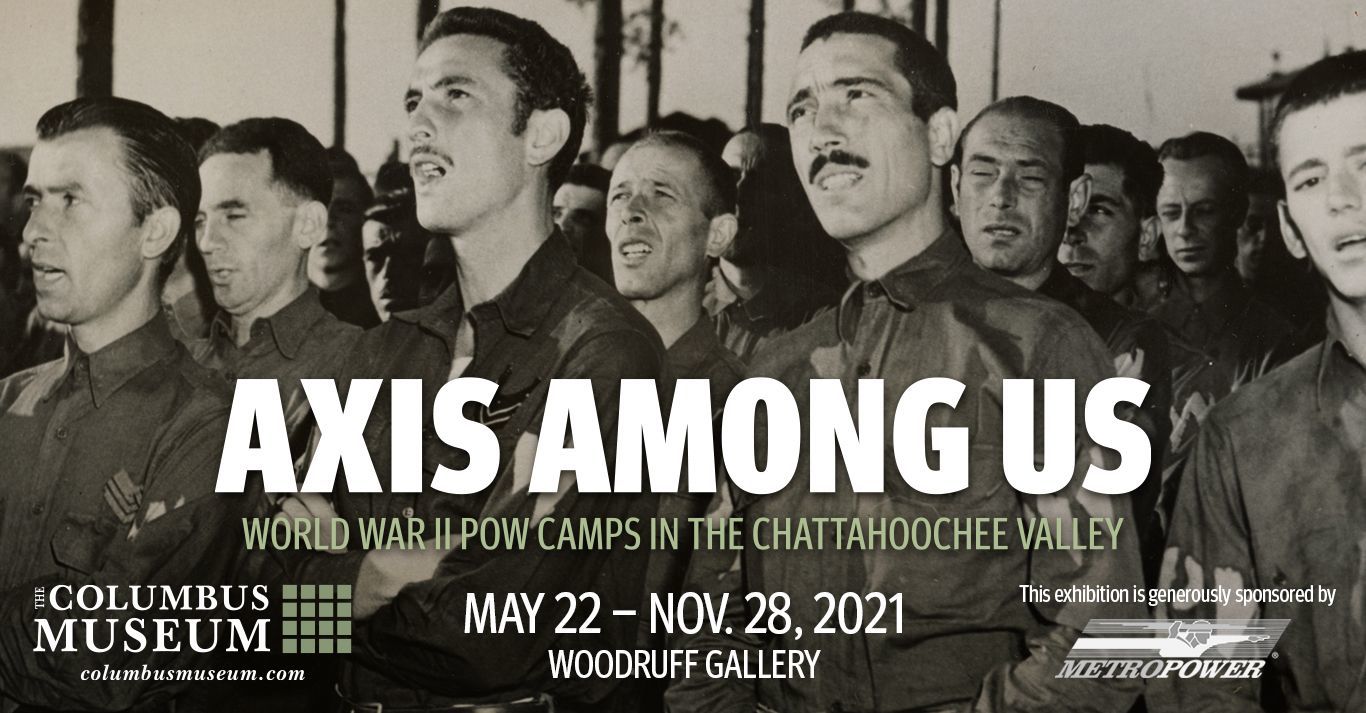 May 22 – November 28, 2021 | Woodruff Gallery
When the U.S. entered World War II, prisoners of war from the Axis Powers of Germany and Italy began to arrive in camps across the country. The need for camps to be located in relatively warm climates on land that could be purchased inexpensively led the military to locate many POW camps in the South, including near Columbus and Opelika. In 1943, Louisville, Ky., native Colonel George M. Chescheir assumed command of Fort Benning's POW camp, built to house first Italian and then German prisoners. Chescheir's version of the War Department's reeducation program, the "University of Democracy," attracted national attention for its innovative efforts to instill an appreciation of the United States in the minds of German POWs. Almost all the camp's German prisoners signed a pledge renouncing Nazism, and the program soon extended to 13 other POW camps across Georgia and Alabama.

In contrast to Fort Benning, the POW camp near Opelika was not connected to an existing military post but was purposely established in a relatively remote location. Camp Opelika first received German prisoners in 1943 from Erwin Rommel's Afrika Korps and continued receiving prisoners through 1945. Prisoners labored in area farmers' fields of peanuts and cotton, while also writing letters to family and participating in occasional recreational activities.

This exhibition presents the seldom-told history of the Chattahoochee Valley's World War II POW camps by spotlighting recent Museum acquisitions such as POW letters, postcards, and folk art, as well as objects and images from the National Infantry Museum and the Kentucky Historical Society.

This exhibition is generously sponsored by Metropower.
Axis Among Us: World War II POW Camps in the Chattahoochee Valley