Columbus' Bradley Olmsted Garden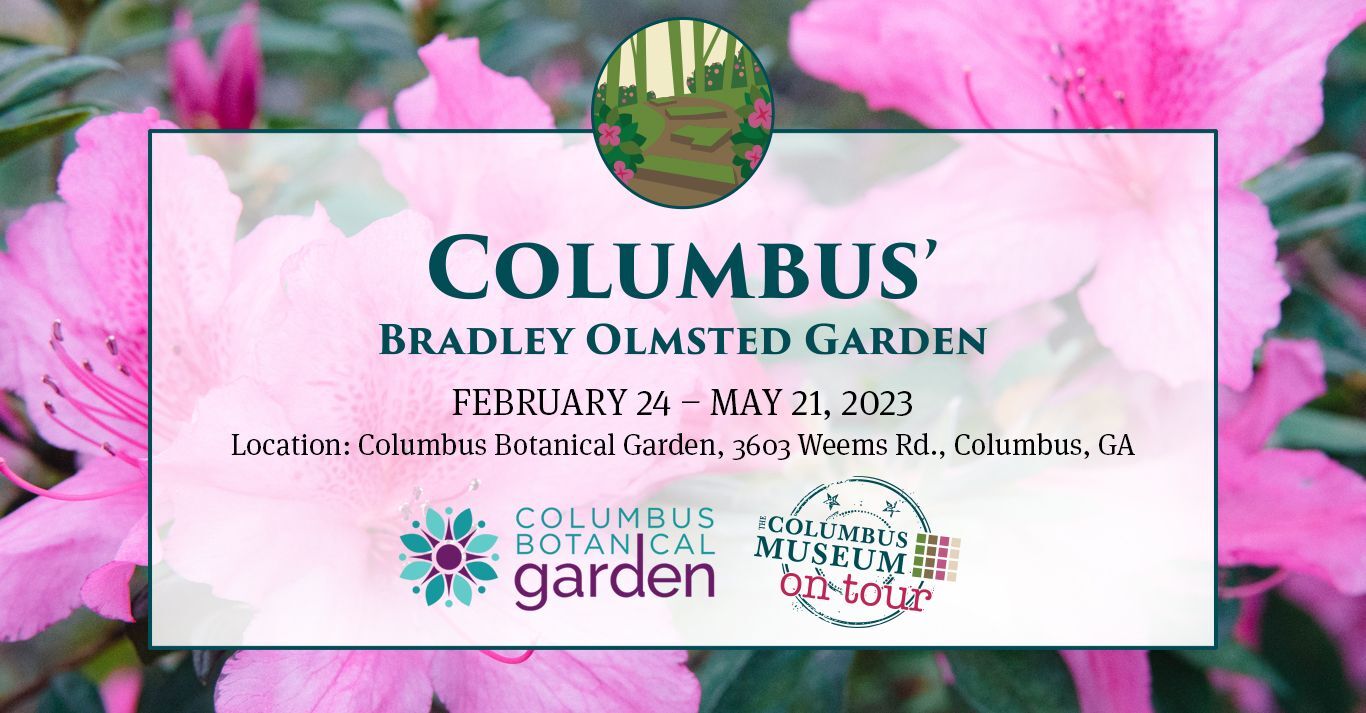 FEBRUARY 24 – MAY 21, 2023 | Columbus Botanical Garden
Of the 13 Olmsted Brothers residential projects in Georgia, the W.C. Bradley estate in Columbus is recognized by landscape historians as the most significant. The 1920s garden contains a multitude of Olmstedian landscape features, designed by landscape architect William Bell Marquis as a residential haven from southern heat. After years of stewardship by the Muscogee County School District, which acquired the property in 1947, the garden was designated for use by The Columbus Museum. Today, the Museum seeks to engage with the garden's past while creating modern adaptations for accessibility and connectivity. 
This panel exhibition explores the history of the Bradley Olmsted Garden, as it is now known, first in its design and construction and then through its use by hundreds of visitors. Planting plans and photographs from the Museum's collection, the landmark publication The Garden History of Georgia, 1733—1933, the archives of the Frederick Law Olmsted National Historic Site, and private collections shed new light on the garden's construction and the lives of those who lived and worked there. A preview of improvements will show how the Museum plans to energize the Garden as a green space to be enjoyed by all. 
---
Exhibition Location:
Columbus Botanical Garden
3603 Weems Rd., Columbus, GA
Hours:
Open daily
9 A.M. to 5 P.M.
Admission:
$10 Adults | $5 Ages 4-17
Kids under 3 and Garden Members enter FREE
---
Passport Program:
The Columbus Museum is on tour throughout the Chattahoochee Valley! As the Museum is under construction, visit tour stops and fill your passport with unique stickers along the way. At the end of the tour, participants can bring their completed passports for prizes, a discount in our Museum shop, and a special sneak peek of the reimagined Columbus Museum! Pick up your passport at the Museum - 1327 Wynnton Rd., Columbus, GA. For exhibition stickers, see the gallery attendant onsite.