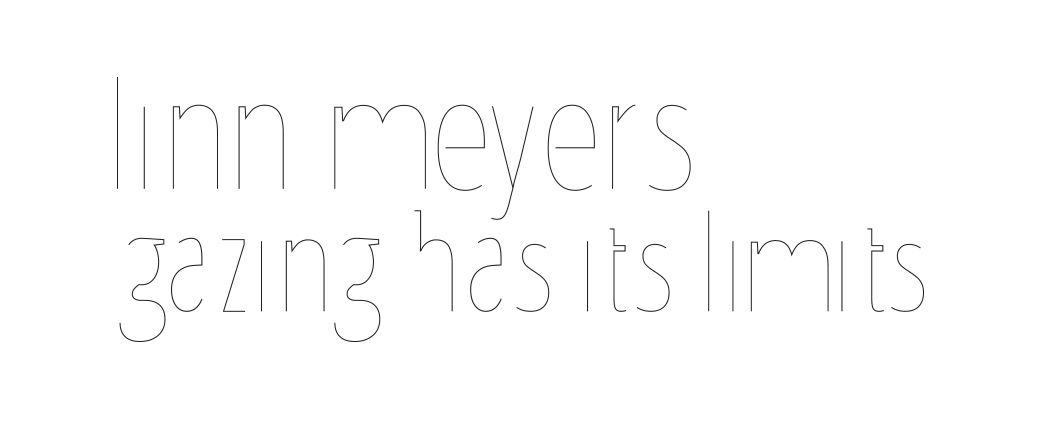 linn meyers: gazing has its limits
Wall Drawing on View
Based in Washington, D.C., linn meyers has been recognized internationally for her monumental images and contributions to the field of drawing. Following in the footsteps of institutions like the Hammer Museum, The Phillips Collection, and the Hirshhorn Museum & Sculpture Garden, The Columbus Museum has commissioned the artist to create a site-specific wall drawing tailored to the architecture of the main floor's colonnade. meyers selected this particular space because of how the sun travels across it throughout the day and over the course of the year. Visitors to the Museum will be able to see meyers at work on the north Galleria wall from January 4–13, 2018. The overall project also encompasses a related five-panel drawing, as well as The Columbus Museum's Jay Defeo collage, Summer Image, 1982—a rarely seen work on paper from the permanent collection.
In her practice, meyers grapples with the philosophical aspects of uncertainty, materiality, and ephemerality. Given the enormous amount of time and energy needed to plan, plot, and execute them, the artist's wall drawings also raise issues around physical endurance and intentional mindfulness. Many significant collecting organizations— from the Arkansas Arts Center and Sheldon Museum of Art to the Smithsonian American Art Museum and the National Museum of Women in the Arts—have acquired examples of meyers' output. The Columbus Museum is pleased to introduce this important American artist's work to the communities of the Chattahoochee Valley.
This exhibition is generously sponsored by the W.C. Bradley Company with additional support from  Marleen DeBode Olivié, Marc Olivié, Metro Power, and the Landrum Educational Endowment Fund.