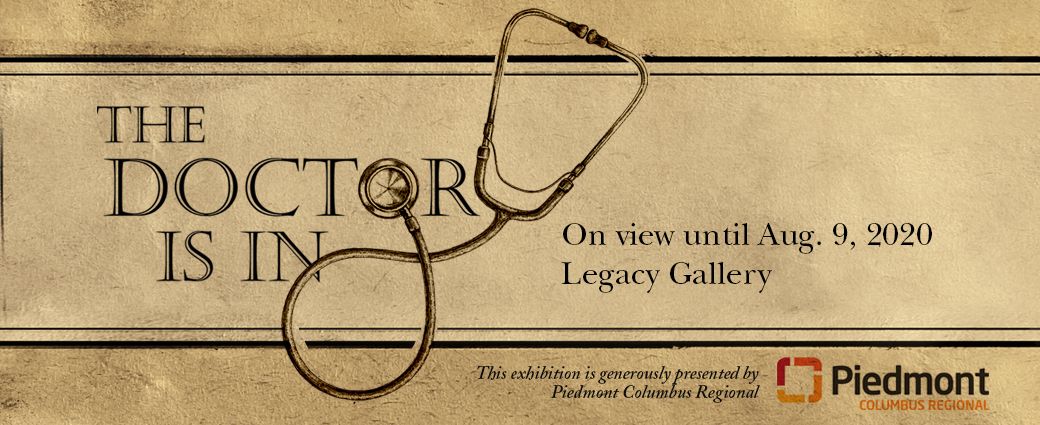 The Doctor is In
April 27, 2019 - June 2020
Legacy Gallery
From folk remedies to digital technologies, the history of medicine is the story of people striving to give loved ones and neighbors effective remedies for illness without causing additional harm. This exhibition examines the history of healthcare in Columbus, from the first hospital known as the pest house, largely used as a quarantine facility, to more advanced city hospitals and the early 20th-century influx of African American medical professionals as civil rights leaders, to today's multiple medical campuses and local specialties in sports medicine, women's health, and cancer treatment. The roles of women as midwives, nurses, and doctors will also be given special attention.
Stanford, Bozeman, Foard business card, ca. 1870

Gift of F. Clason Kyle

G.2007.49.32

 

Public Pool, Warm Springs Foundation, ca. 1940

Museum purchase

G.2000.18.6

Howard University nursing class with Sarah Yarbrough Allen (lower right), Columbus' first African American registered nurse,

1904, Gift of Clarence C. Allen Estate

G.1989.23.4
This exhibition is generously presented by Piedmont Columbus Regional.