A Ribbon Runs Through It: Textiles from The Columbus Museum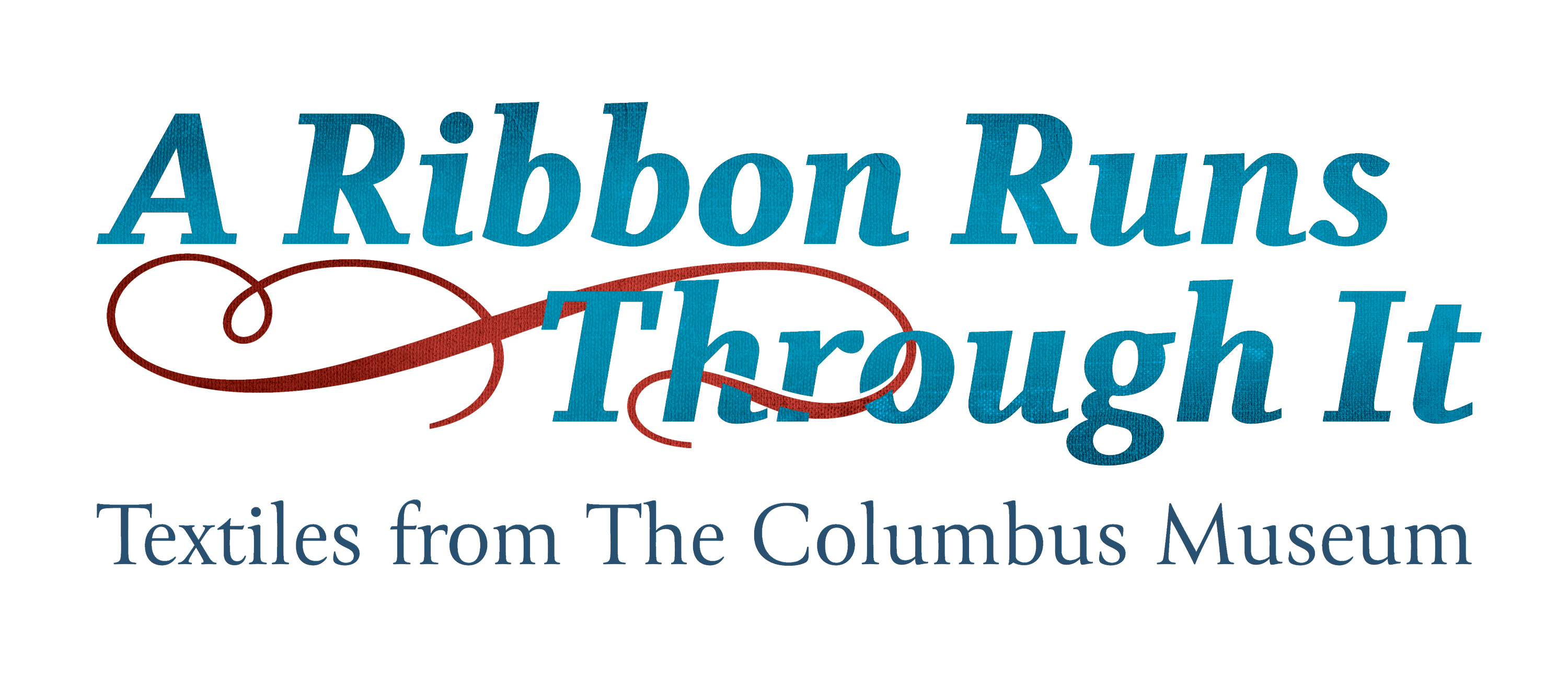 JANUARY 17 – MARCH 4 | 2023 Illges Gallery, Corn Center for the Visual Arts, Columbus State University
The history of the Chattahoochee River Valley is thoroughly intertwined with the history of textiles in the region. The first local textile mill opened in 1833, sparking a wave of production that harnessed the power of the river. After the Civil War, textile manufacturing dominated the region's economy, and in many ways its culture, for more than a century. This exhibition features highlights from the Museum's textile collection, as well as material culture and imagery of the region's textile manufacturing history. The curators, in collaboration with Columbus State University, have also commissioned artist Sheila Pepe to create a site-specific installation, which can be seen in the Schley Gallery.
---
Exhibition Location:
Illges Gallery, CSU Corn Center for the Visual Arts
921 Front Ave., Columbus, GA 31901
Hours:
Tuesday | 11 AM - 4 PM
Wednesday | 11 AM - 4 PM
Thursday | 11 AM - 8 PM
Friday | 11 AM - 4 PM
Saturday | 11 AM - 4 PM
(Closed Sundays and Mondays)
---
Passport Program:
The Columbus Museum is on tour throughout the Chattahoochee Valley! As the Museum is under construction, visit tour stops and fill your passport with unique stickers along the way. At the end of the tour, participants can bring their completed passports for prizes, a discount in our Museum shop, and a special sneak peek of the reimagined Columbus Museum! Pick up your passport at the Museum - 1327 Wynnton Rd., Columbus, GA. For exhibition stickers, see the gallery attendant onsite.
This exhibition was generously sponsored by WC Bradley Co.