Facts & Figures: Contemporary Realism from The Columbus Museum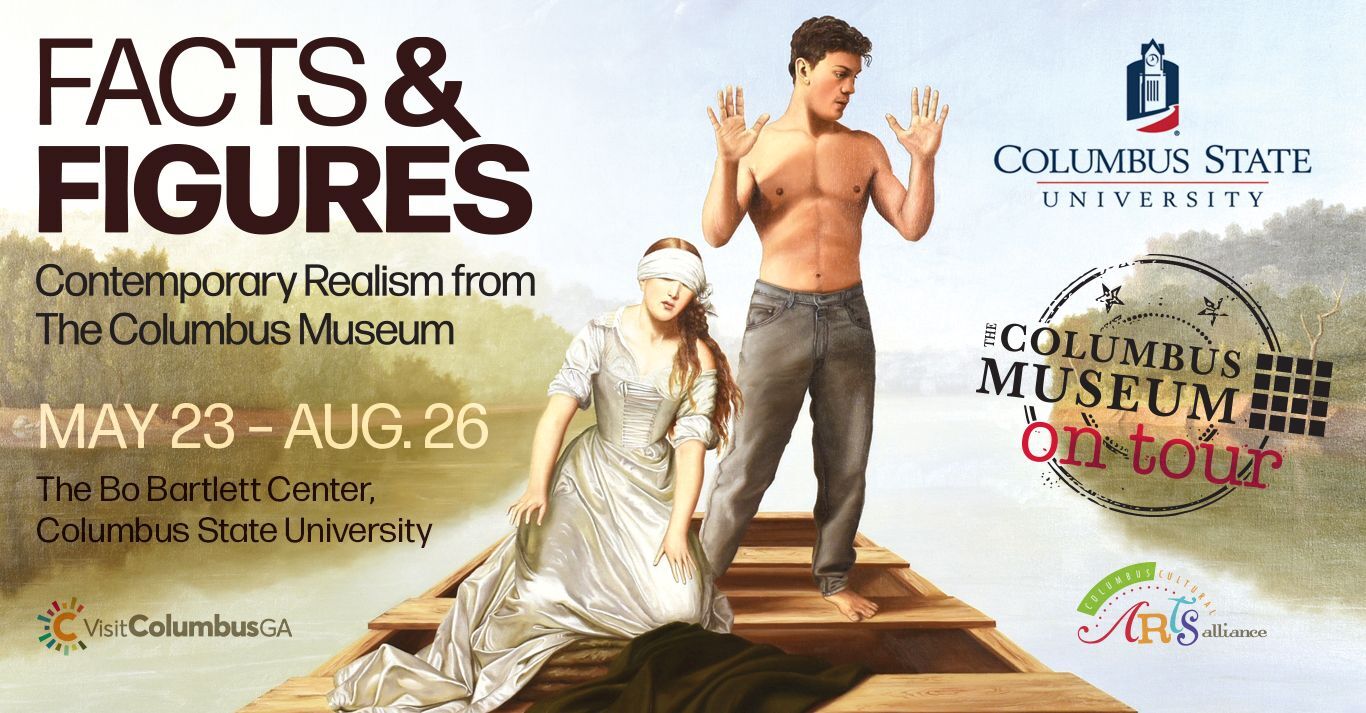 MAY 23 – AUGUST 26 | Bo Bartlett Center, Corn Center for the Visual Arts, Columbus State University
Facts & Figures presents the very best contemporary realist paintings from the holdings of The Columbus Museum. Anchored by the work of local artist Bo Bartlett, the selection fans out from other local practitioners like Lamar Baker, Bruno Zupan, and Dale Kennington to encompass Yale-trained photoreallists Philip Pearlstein and Janet Fish, as well as painters Wes Hempel, Tom Uttech, and Steven Assael. As an art historical concept, contemporary realism arose as a reaction to the dominance of abstract expressionism after World War II. The phrase encompassed artists who maintained a loyalty to figuration or observable reality but who also acknowledged the lasting changes that modernism brought to bear on studio practices and aesthetic strategies of the time. The term has remained in currency, a reminder of the pluralism of styles that continue to evolve into the 21st century. As a survey in miniature, the exhibition provides visual evidence to visitors of the style's different inflections since the 1950s. In addition, the project charts how the use of realism has evolved from straightforward transcription to encompass more conceptual approaches.
---
Exhibition Location:
Bo Bartlett Center, CSU Corn Center for the Visual Arts
921 Front Ave., Columbus, GA 31901
Hours:
Tuesday | 11 AM - 4 PM
Wednesday | 11 AM - 4 PM
Thursday | 11 AM - 8 PM
Friday | 11 AM - 4 PM
Saturday | 11 AM - 4 PM
(Closed Sundays and Mondays)
---
Passport Program:
The Columbus Museum is on tour throughout the Chattahoochee Valley! As the Museum is under construction, visit tour stops and fill your passport with unique stickers along the way. At the end of the tour, participants can bring their completed passports for prizes, a discount in our Museum shop, and a special sneak peek of the reimagined Columbus Museum! Pick up your passport at the Museum - 1327 Wynnton Rd., Columbus, GA. For exhibition stickers, see the gallery attendant onsite.