The Meaning of Home: Photography Open Call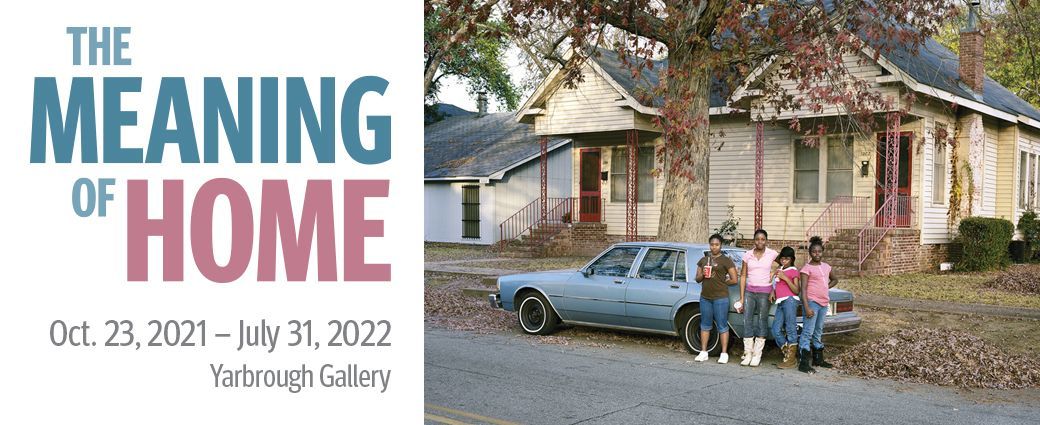 The Columbus Museum is hosting an open call for local photographers from all backgrounds and communities to show their work as part of the exhibition The Meaning of Home. Digital photographs that address the subject of "home" and how our ideas of home have changed since early 2020 will be projected within the exhibition. Images will be selected from the submissions by Jonathan Frederick Walz, Ph.D., Director of Curatorial Affairs and Curator of American Art and Lucy Kacir, Director of Education and Engagement.

Submission Deadline: Thursday, October 7, 2021, at 11:59 p.m.

Please note: Selected works will be shown electronically as part of digital slideshows in the Museum's Yarbrough Gallery from October 23, 2021 through July 31, 2022. The Columbus Museum will not use submitted or selected works for any other purpose than this exhibition without consent of the artist, and the electronic files will be deleted after the presentation. Submission of work does not guarantee inclusion in the project, and selection of the work for this project does not indicate the work has been acquired by The Columbus Museum. The artists retain the rights to their work and can request removal from the project at any time. All selected artists will be credited in the presentation with their names, websites (if provided), and Instagram handles (if provided). Anonymous work will not be accepted at this time. Because the exhibition is designed for visitors of all ages, works that include excessive violence or are sexual in nature will not be considered.

Please send entries or questions regarding photo submissions to thecolumbusmuseum@gmail.com.