Garden Volunteer Work Day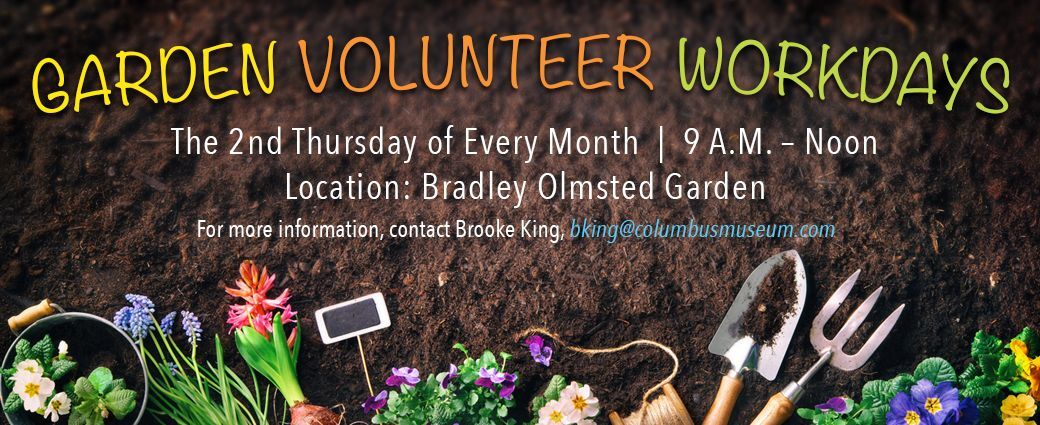 The Columbus Museum will be having a Volunteer Workday in our beautiful and historic Bradley Olmsted Garden the second Thursday of every month from 9 AM to noon. Join in anytime during the morning.
All necessary tools will be provided by the Museum, and we will have water and snacks available. If you can join us for a lovely day working in the garden, we would greatly appreciate the assistance.
For any questions, please contact Brooke King, bking@columbusmuseum.com