Signature Sunday at The Do Good Fund Gallery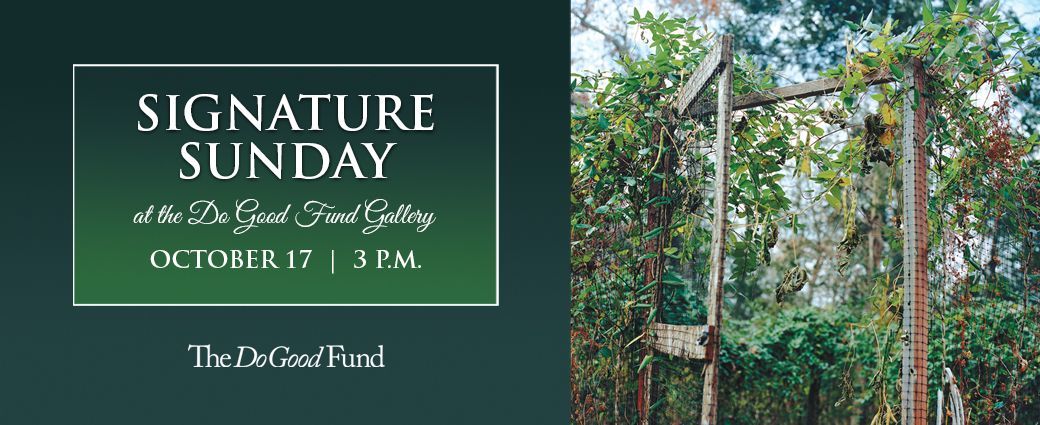 Join us for an intimate gathering of wine and hors d'oeuvres as we explore The Do Good Fund Gallery in a special tour from Gallery staff on a newly-featured exhibition, Close to Home: Photographs by Paul Kwilecki and Jimmy Nicholson, as well as photos from The 2020 Collinsworth Emerging Photographer Acquisition Fund Recipients. Space is limited so please sign up soon!
Do Good's mission is to make its collection of more than 600 images broadly accessible through regional museums, nonprofit galleries, and nontraditional venues and to encourage complementary, community-based programming to accompany each exhibition. Since its inception in 2012, The Do Good Fund and Gallery has focused on building a museum-quality collection of photographs taken in the American South since World War II. Their collection ranges from works by more than twenty Guggenheim Fellows to images by lesser-known and emerging photographers working in the region.
Advanced registration is required.
$20/person for Reciprocal members and above.