Photography 101
Register Now
For members, enter code "MEMBER" to unlock the membership discount.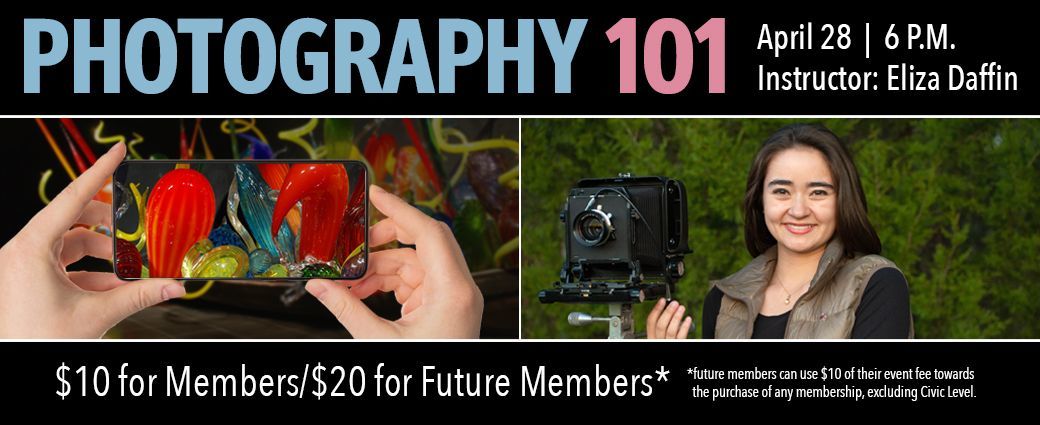 Want to learn some basic photography skills and techniques that you can practice with the camera on your smartphone? Join us at The Columbus Museum as Eliza Daffin, a local photographer with a BFA in Photography from CSU, shares some insights on how you can elevate your photo-taking skills to get the right picture for social media, scrapbooks, or just for capturing the moment. This event is designed for people with little-to-no photography experience and all you will need to bring is your smartphone or a simple point-and-shoot camera! Seats are limited so register soon!
-------------------------------------------------------------
Eliza Daffin is a large format photographer, shooting landscapes and animal bones. Her landscapes range from agriculture to swamps from her family's hunting property. In her swamps series she focuses on the tree's undisturbed reflections, documenting their slow decay along the water's edge. Her bones series evolved from her connection to the family butcher shop, Daffin's Meat Processing. The decaying bones become abstracted by emphasizing texture, light and shadow, some beyond recognition. This abstraction creates ambiguity, causing the viewer's eye to move across the frame. Bones have been an ever-present through Eliza's childhood and this series is not to disrespect the animals it is a documentation of their presence and decay. Whether decaying landscapes or bones Eliza's foundation is based in family ties to her and the land. Learn more about Eliza in the related links below!