Members and Friends Bus Trip to Cartersville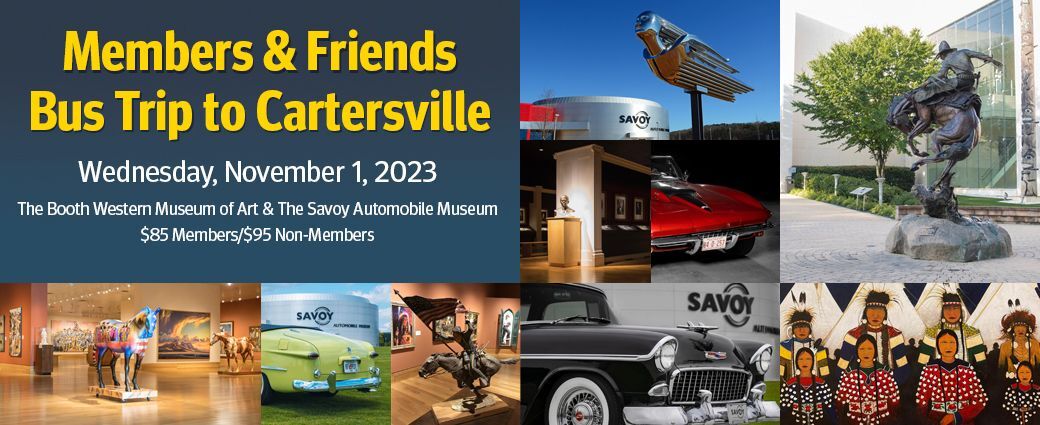 We have a wonderful day planned for you in Cartersville, Georgia with visits to the Savoy Automobile Museum and the Booth Western Art Museum. This fun day trip includes a tour of the Savoy's world-class assortment of automobiles and curated art, followed by lunch at the Savoy Café. In the afternoon, you'll enjoy a tour of the world's largest permanent exhibition space for Western art at the Booth Museum, showcasing legendary artists, including Frederic Remington and Charles Russell, and contemporary masters such as Howard Terpning and Andy Warhol.
RSVP by October 6 via the button above, to membership@columbusmuseum.com or 706-748.2562 ext. 5440.