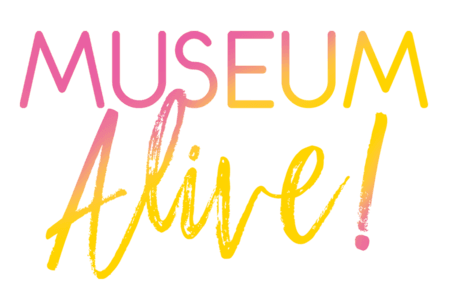 CELEBRATING THE COLUMBUS MUSEUM ON TOUR
April 21 – 22, 2023
The Wynn House | 1240 Wynnton Road, Columbus, GA
Join us for The Columbus Museum's 2nd Annual Museum Alive! fundraiser celebrating The Columbus Museum on Tour! We're inviting all of our supporters and members of the community to partake in the two-day festivities to experience unique installations of art and flowers, to try your hand at floral arranging, and to raise a toast to the continued success of The Columbus Museum. A variety of original works by local and regional artists will be available for purchase during both events.
As the major annual fundraiser for the Museum, revenue raised from Museum Alive! makes it possible for the Museum to provide free access for everyone in our region to enjoy our collections and exhibitions of American art and regional historical artifacts, and to participate in our engaging and educational programs. 
Friday, April 21 at 6 P.M.

Join us for a festive evening of food, flowers, and live music by NBC's The Voice singer Tanner Fussell. Take a tour of floral sculptures created by talented, local floral designers, artists, and special guests, based on their interpretation of art and historic objects from the Museum and Wynn House collections. Guests will vote for their favorite floral design and the winner will be announced during the party.

Tickets: $125 per person

Saturday, April 22 at 11 A.M. and 2 P.M.

Explore the fundamentals of floral arranging in this interactive, outdoor class. The classes will be led by Brianne Womack, Co-Founder of the Fields of Grace Flower Farm. Participants will take home their own, self-made floral centerpieces. All materials will be provided.

Tickets: $80 per person
---
Museum Alive! Raffle Tickets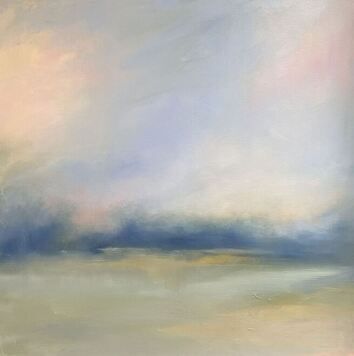 Buy your Museum Alive! raffle tickets for a chance to win one of THREE prizes! The primary raffle winner will receive this stunning painting by American artist and designer, Jane Cooper.
Raffle tickets are one for $50 or three for $100. The winner will be drawn at 7:30 P.M. on Friday, April 21 at Bloom Bash. Winners need not be present to win. Raffle tickets can be purchased by following the button below or when registering for the Museum Alive! events online.
ABOUT THE ARTIST

Artist and designer, Jane Cooper, graduated from Denison University with a BA in Theatre. Post working professionally on Broadway, she focused on design and fine art. Internationally her work has been exhibited in Hong Kong, England, Spain, Germany, France, Canada, and Ireland. Her art is in corporate and private collections and has representation in numerous galleries. Jane maintains a painting/print studio in Katonah, New York, and prints at The Center for Contemporary Printmaking in Norwalk, Connecticut.
---
2023 Bloom Artists
Amanda Baker

Amanda Baker is a Columbus native with three children and has been a longtime supporter of The Columbus Museum as a Master Circle table designer for over six years. Amanda supports the arts in Columbus because she appreciates that they create the opportunity to view a large variety of mediums and she appreciates the historical value that The Columbus Museum preserves.

Sally Bradley

Sally Bradley is a Columbus native who specializes in translating experiences into images through paint. A lifelong learner, Bradley holds three different degrees from various universities across the southeast. She received a Bachelor of Arts in painting from Wake Forest University, and a Masters of Art Education in Secondary Art Education from the University of Georgia. She then moved to Savannah to study painting again, where she received a Master's of Fine Art in painting from the Savannah College of Art and Design. Bradley's love for education has led her to teach others as well. She teaches at Columbus State University where she serves as an adjunct Professor of Art and previously, was the High School Art Teacher at Brookstone School from 2006 to 2015. Bradley's work is celebrated locally as a unique standout among Columbus' vast collection of fine artists.

Melanie Carr

Melanie Carr is the owner and lead Floral Designer for 'For Ella After Florals' (FEA). The company provides creative and unique designs and coordination services for all types of celebrations and events. FEA's floral designs and arrangements have been displayed throughout the United States. Melanie's interpretation of artful effects with floral design is resplendent. Melanie's weddings exude grace and elegance. Brides may say their "I do's" under a graceful blooming arch or experience a glorious tinted floral environment, all while carrying a one-of-a-kind exquisite bridal bouquet. Melanie is a floral design enthusiast and a devotee of the lush, lovely, and romantic blooms of roses, calla lilies, peonies, and hydrangea. Her company's designs are fierce, and it is amazing to watch their creations take flight. In business since 2017, the company is grounded and named after Melanie's late grandmother, Ella Mae McCollum.

Hannah Israel

Hannah Israel lives and works in Columbus. She is a Professor of Art and the Gallery Director at Columbus State University. She received her Master of Fine Arts in Sculpture at the University of Illinois Urbana-Champaign. Israel has exhibited her work at the Poem88 Gallery, Whitespace, Kentler International Drawing Space NYC, The Columbus Museum, High Museum of Art, Zuckerman Museum of Art, The Vargas Museum of Art in the Philippines, Museum of Contemporary Art in Honolulu, I-Space in Chicago, and the Krannert Art Museum, among others. Hannah has received the Daedalus Art Grant (NYC), the Columbus State University Faculty Grant, the Creative and Performance Art Fellowship at the University of Illinois Champaign-Urbana, IL and the Artist Fellowship at Cornell University, NY among others.

Dori Jones

Dori Jones has lived in Columbus for almost 19 years and has volunteered for the Museum for 19 years as well. She has served on the Museum Board for 9 years. She enjoys running, baking pound cakes, and spending time with her family and friends. She believes that abstract art allows you the freedom to explore and assign your own meaning to the piece. Abstract art usually appeals to her because there is truly no right or wrong end result.

Deani Pahl

Fort Benning brought Deani Pahl and her husband, Doug, to Columbus in 2003. She has served on the Board of The Columbus Museum for three years and has been involved with the Master's Circle dinners for over 10 years, volunteering with many of the Museum's other fundraisers. She enjoys traveling to collegiate football games to see both of their children, spending time with friends and family on the lake, and working as an Interior Designer. There is so much joy to be found in art and as an untrained artist, she aspires to actually learn how to paint! "

Jamie Simes-Bonner

Jamie Simes-Bonner is a woman who can manage it all. As a wife, mother, published children's book author (Cotton Rainbows) and entrepreneur (Simply Simes Event Planning & Pooka Bean and Co.) she is unstoppable! Jamie's passion lies with weddings and events as it brings her delight helping others create lifelong joyful memories. She believes that everyone can have a fairytale wedding or event without breaking the bank.

Kathy Smith

Kathy Smith and her husband retired in 2015 and relocated to Columbus where their children and grandchildren reside. Although they have healthcare backgrounds, she and her husband have always supported the arts and have dabbled in various artistic pursuits for fun. Kathy's father was a well-known West Texas commercial artist who fostered a passion for art and music within his household. His talent has been expressed through her own creative and talented children.

Eleanore Townsend

Eleanore lives in Columbus with her husband, Tyler Townsend. They have raised two sons together and will soon be empty nesters. Eleanore is a longtime supporter of The Columbus Museum by volunteering as a table(aux) artist for two years and by handmaking the Master Circle Invitations for many years - making them very popular with our Circle members and something to look forward to each year. Eleanore enjoys being creative and spending time with her family.

Bob Vardaman

Bob Vardaman, the owner of Bob Vardaman Events Management, has a full-service event planning company coordinating events around the country for the last 27 years and focusing on fundraisers, weddings, and corporate launches. Bob has been a volunteer for many of the Museum's fundraisers and galas throughout the years, including co-chairing the Master's Circle dinner for 2 years.
---
Thank you to our generous sponsors and community partners!
Presenting Sponsor:
Sponsors & Community Partners: