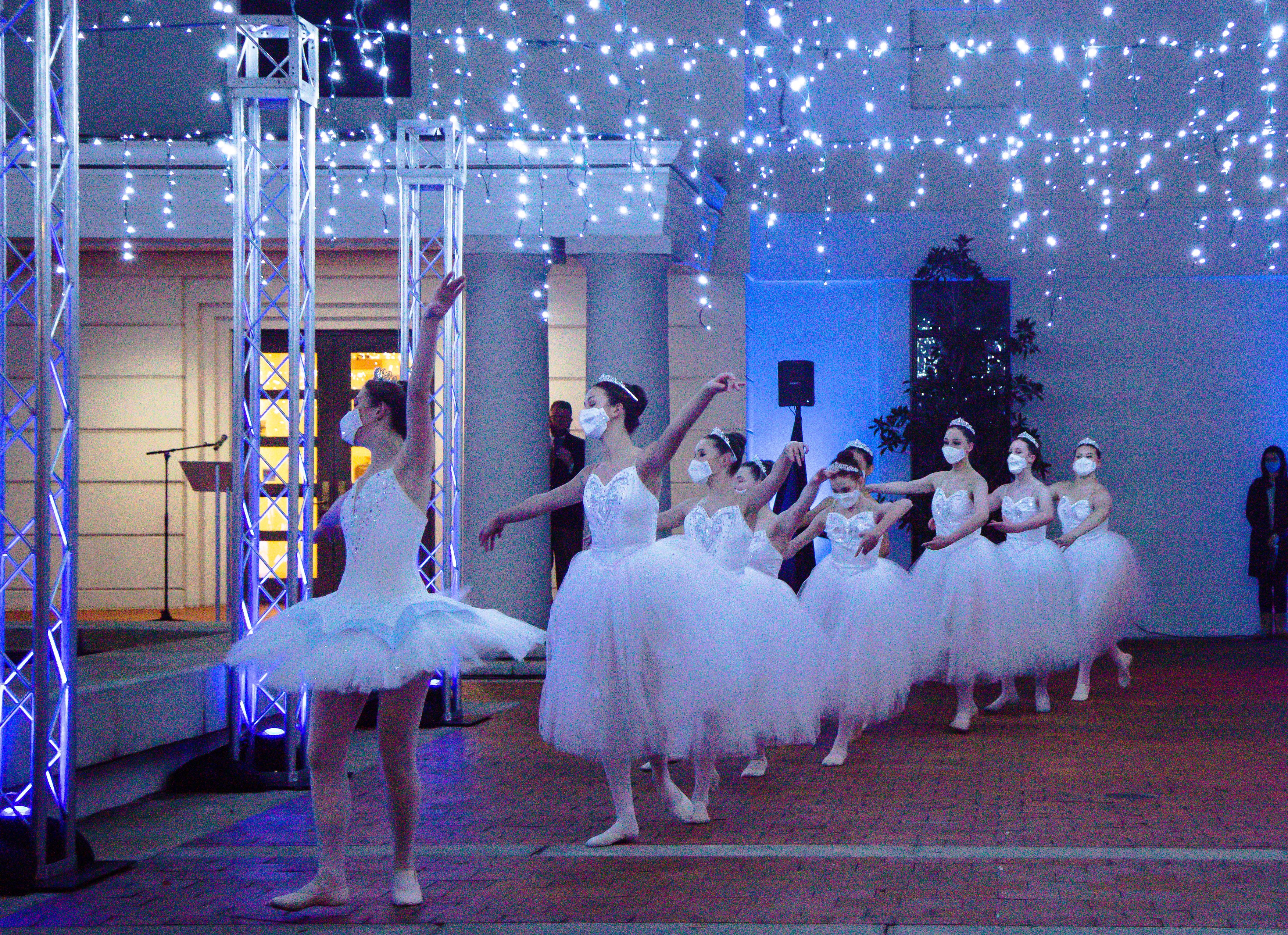 Museum Kicks Off First Holiday Lights Display with Columbus Ballet
By Bridgette Russell
For the first time, The Columbus Museum is lighting up for the holidays.
The Museum's drive-thru Holiday of Lights officially kicked off Tuesday, Dec. 8 with a performance by The Columbus Ballet. Director Marianne Richter said Museum staff wanted to offer the community some holiday cheer during this challenging year.
"We were looking for things we could do to bring some cheer, in a safe way," Richter told the Ledger-Enquirer.
The display was created by RSL Theatrical Lighting. In addition to lights displayed in the front of the Museum, there are also two holiday trees in the building's Galleria, donated by Kimi Farms and decorated by volunteers. Visitors to the Museum can receive a free winter activity kit to create holiday ornaments that they can put on the community tree as well.
The lights display will be on view through Dec. 31 and will feature more special guests from the arts community, offering a creative way for local organizations to perform as their regular seasons were canceled or shortened due to the pandemic. The Youth Orchestra of Greater Columbus will perform on Dec. 10 and the Ballet will return on Dec. 17.
"It's just fun to be in the holiday spirit and just spread some joy in this time," said Bridget Adams, Producing Director of The Columbus Ballet.
Press