The Meaning of Home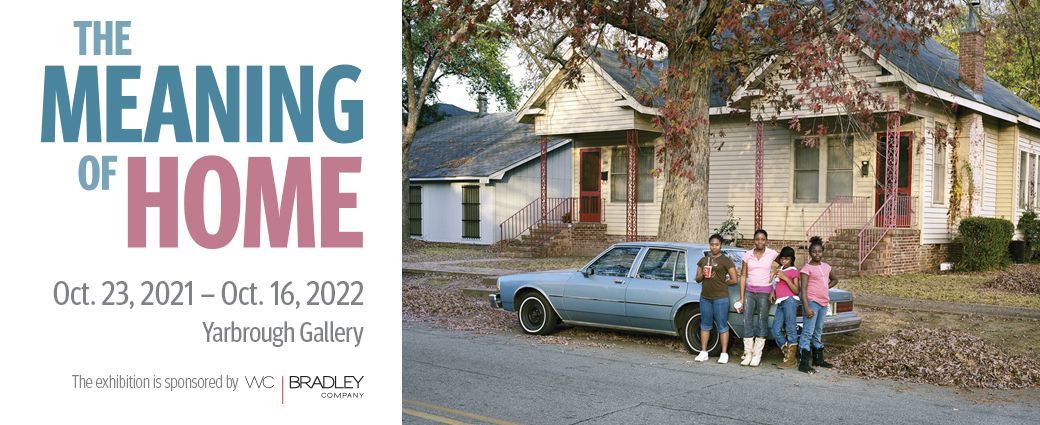 October 23, 2021 - July 31, 2022
In March 2020, COVID-19 radically changed every aspect of our daily lives, both in the United States and around the world. Daily routines and interactions fell apart as people struggled to adjust to the new reality of social distancing and staying home to protect each other.

As our daily lives changed, the COVID-19 pandemic transformed our homes from personal spaces to multi-functional ones. Our homes became classrooms, offices, and social spaces as people struggled to remain connected and productive. Colleagues, classmates, friends, and extended family digitally joined us for a variety of virtual activities. As the functions of our homes evolved, so did its meaning.

This exhibition, co-curated by Curator of American Art Jonathan Frederick Walz and Director of Education & Engagement Lucy Kacir, explores this evolution through photography. The first part of the exhibition contains a selection of photographs from the Museum's permanent collection that shows how artists have depicted home throughout the years. The second section will digitally display crowdsourced photographs from residents of the Lower Chattahoochee River Valley, the result of a public call for entries. Throughout the chaos of the past 18 months, our relationships with our homes have changed as our lives have changed. By contrasting these two sections, the curators hope to document this shift and encourage reflection on the lessons to carry forward.