Art & Activism: Lou Stovall's Washington, D.C.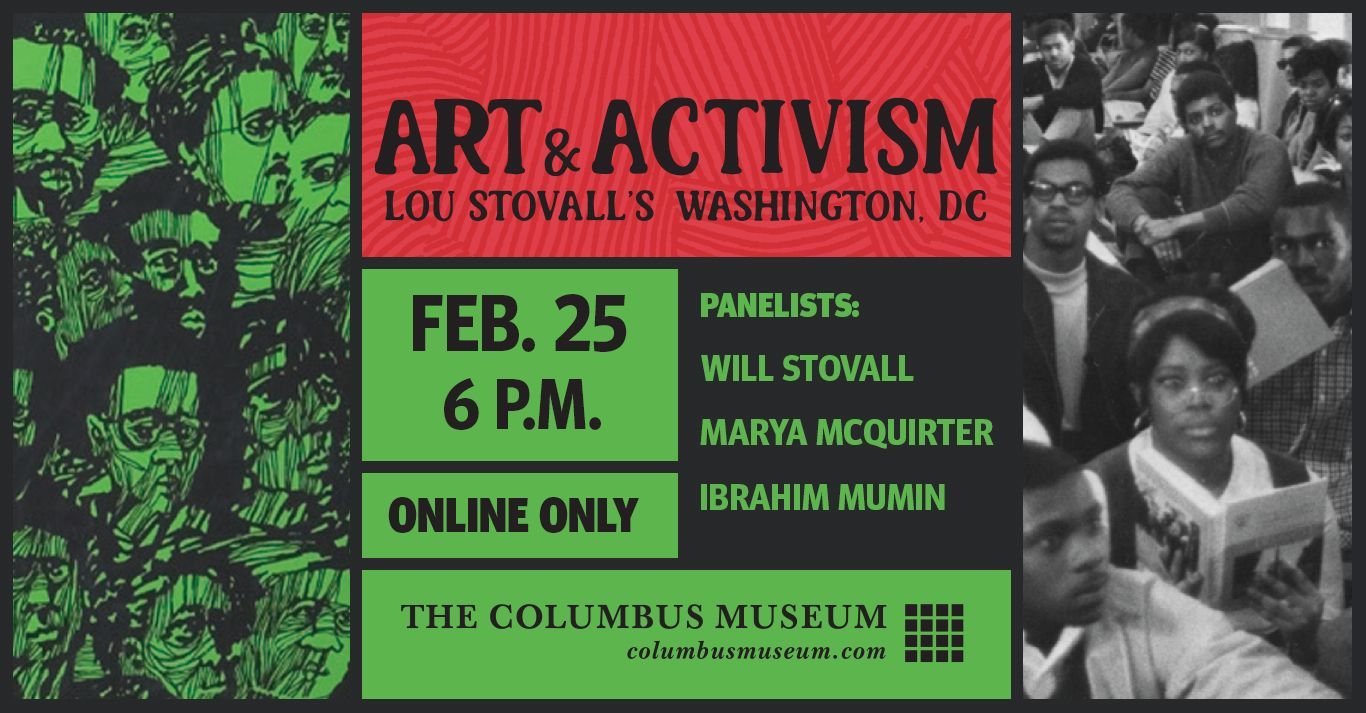 Join curators Will Stovall and Marya McQuirter for a discussion about art and activism in Washington, DC in the late 1960s.
A selection of community posters from The Columbus Museum's current exhibition, What's Going Around: Lou Stovall and the Community Poster 1967-1976, will be paired with black & white photography to highlight the artists and activists who worked toward black liberation. Stovall and McQuirter will be joined by special guest Ibrahim Mumin, who will share his experiences as a Howard University student and community leader during this time period. Mumin was raised in Columbus and participated in demonstrations to desegregate the white-only Bradley Public Library before relocating to Washington D.C. in 1965 to attend Howard. He has made his home in the Shaw neighborhood ever since.
Registration required. Free.