Copyist Colored Pencil Class with Julianna Wells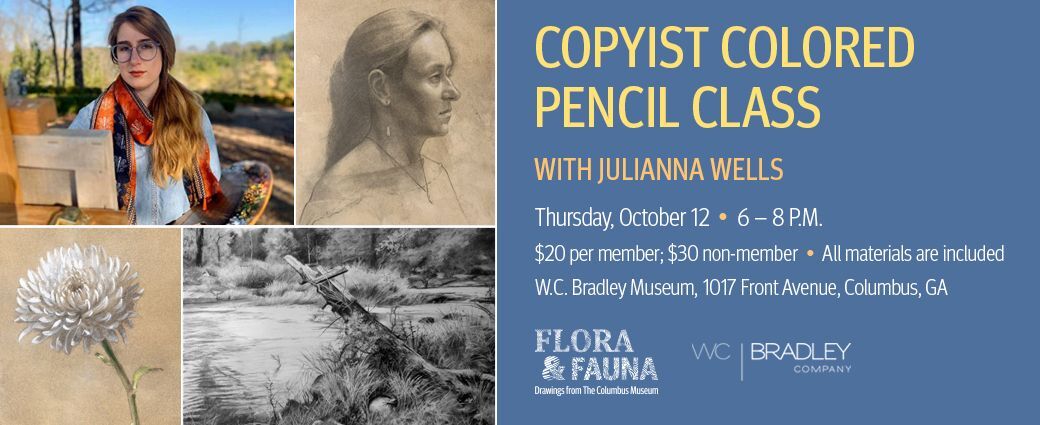 Join us for a fun afternoon with local artist Julianna Wells and create your own colored pencil sketch based on works from the Museum exhibition Flora & Fauna: Drawings from The Columbus Museum exhibition. All skill levels are welcome and all supplies will be provided. Light refreshments will be provided for your enjoyment.
RSVP by on our website or to membership@columbusmuseum.com or 706-748.2562 ext. 5440.