Glass Maker's Experience: Ornaments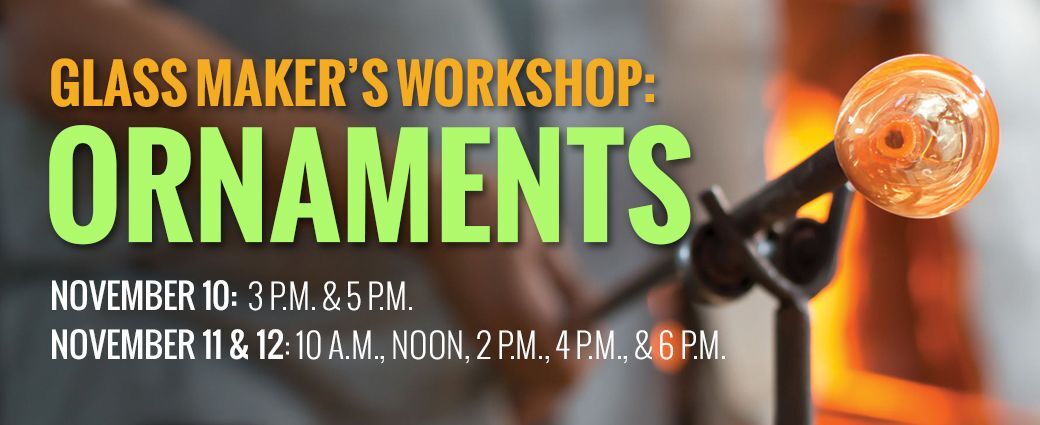 Have you always wanted to learn about glassmaking? Then this is the class for you! After learning about glass safety and watching a short demonstration, participants will get to try their hand at making their own glass ornament. All materials are included and absolutely no experience is necessary.
There is no glassblowing included in this class. The pumpkins will be made as participants spin the hot glass. See an example here: https://www.facebook.com/museumcolumbus/videos/1201204876911049/
Advanced registration is required. $75 for members and non-members.